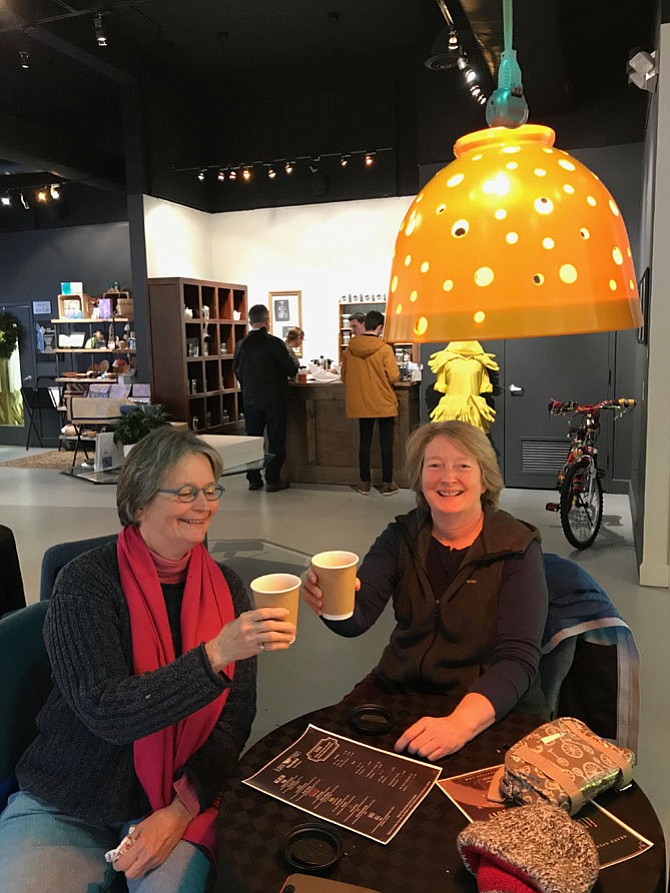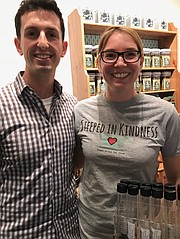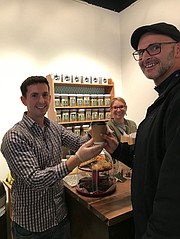 On-line customers of the new Elden Street Tea Shop couldn't wait for its brick and mortar store in the Junction Square mixed-use building in Historic Downtown Herndon to be finished in the spring of 2018. So owner and CEO Rachel Eisenfeld found a way to share her 20 plus locally blended, premium teas at a temporary location until her new shop is completed.
Every Saturday, starting Dec. 9, 11 a.m.- 4 p.m., Elden Street Tea Shop resides"'in-house" at ArtSpace Herndon, 750 Center Street, Herndon. There, the public is welcome to try the teas and purchase what they like, all while enjoying one of the many free art installations in the Post Gallery at ArtSpace. Pre-opening tea selections feature chai, herbal, rooibos, green, black and seasonal specials.
Jason DiMambro is Co-Executive Director/ Outreach Manager at ArtSpace Herndon. DiMambro said the arts center is very excited to have Rachel and Elden Street Tea Shop as a part of the Arts Herndon family. "Another fantastic community partnership helping our wonderful town thrive," he said.
In a press release, Eisenfeld thanked patrons for coming to the opening and ArtSpace Herndon for the opportunity to launch her business in such a perfect space. "We hope to make our tea shop a distinct aspect of the Herndon community by providing a variety of teas and foods that reflect our diverse community."
According to Eisenfeld, she founded Elden Street Tea Shop on the belief that anyone can make a difference. Eisenfeld explained that every quarter Elden Street Tea Shop would pick three charities or organizations in the Herndon community to receive a donation. A portion of every purchase would go to the charity patrons choose. Current charities are Food for Neighbors and Herndon Village Network.
"During good times and bad, tea warms the soul," said Eisenfeld.