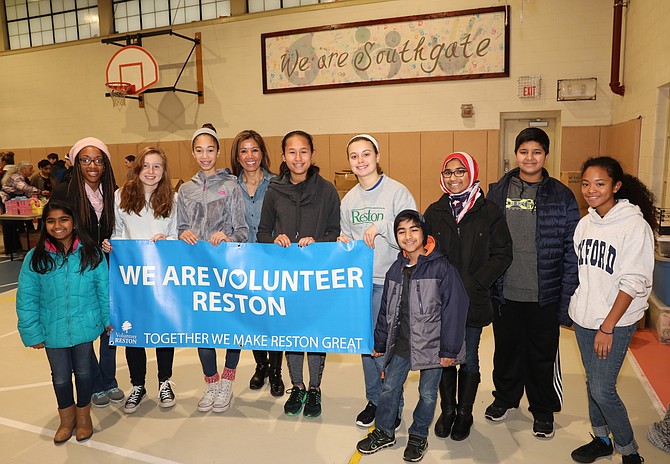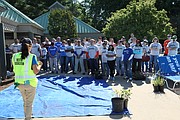 The mission of Volunteer Reston is to enhance Reston Association's services and programs by matching the varied talents of individuals and groups of all ages, interests and skills with a variety of engaging and challenging projects and endeavors.
Volunteering is the life-blood and backbone of the Reston community. Whether you are hoping to meet new people, spend time with friends, make a positive impact in your community or complete school service hours, Volunteer Reston has something for everyone. We pride ourselves in creating a dynamic, diverse and unique volunteer experiences that are essential to maintaining our high quality services and programming.

RA volunteers consist of people of all ages with a variety of skill levels, including citizens, corporate teams, faith-based groups, families, college students, retirees, scouts and youth community service volunteers. Some of these volunteers have been involved in Reston for many years. They help at special events and community festivals, provide office and program support and participate in cleanup projects at Reston lakes and along the pathways and natural areas. Some volunteers choose to participate in one-time events or programs, and they return to the same events each year. Others run for the RA Board of Directors or Design and Review Board, or they serve on advisory committees and working groups.
Reston Association volunteers all have one thing in common — they are all helping to make Reston a better place to live, work, play and get involved.
See what volunteers are doing in the community by connecting with Volunteer Reston on social media. Following our accounts is a convenient way to stay up-to-date on volunteer opportunities in the Reston community. Get the latest updates about our events, share your experiences and photos with us and see how volunteers are making Reston great!
Facebook.com/VolunteerReston
Instagram@Volunteer_Reston
Twitter@VolunteerReston
There are endless ways that you can help. To get started fill out an online volunteer application at http://bit.ly/VolunteerRestonApplication or contact Ha Brock, Volunteer Reston Manager, at habrock@reston.org or 703-435-7986.