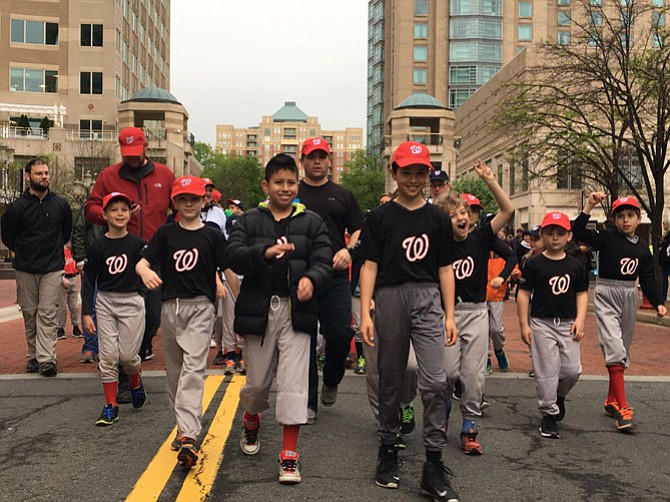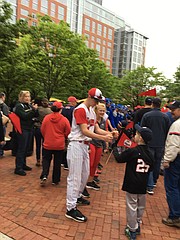 Hundreds of Reston-Herndon Little League (RHLL) players gathered at Reston Town Center on Saturday morning to celebrate the start of the baseball season. Joined by their coaches, the players wore uniforms provided by the Washington Nationals and were entertained on the parade route down Market Street by two of the Nationals racing presidents — Teddy and Abe. At the end of the parade route, high school players from South Lakes, Herndon, and Madison high schools, many of whom were once RHLL players themselves, greeted the players with high-fives.
Joining the occasion, U.S. Rep. Gerry Connolly, said, "Forty-six years of baseball in Reston and Herndon — what a great thing"
Jason Walker, RHLL president, said, "You will make lifelong friends through baseball."