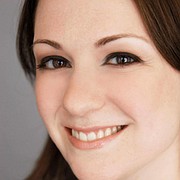 Where and When
Reston Community Players present "Private Lives" at Reston Community Center, CenterStage, 2310 Colts Neck Road, Hunters Woods Center, Reston. Performance: May 5 to May 20, 2017. Fridays and Saturday at 8 p.m. and Sunday 2 p.m. on May 14. Tickets: $21 (adults), $18 (students and seniors). For tickets call 703-476-4500 or visit http://www.reston...">restonplayers.org
What can make a couple truly happy even after they have all the modern toys the world has to offer? That is what playwright Noel Coward asks in this sparkling comedy of manners and the high-life, "Private Lives." The Coward comedy will close the Reston Community Players' (RCP) 50th season.
"We decided to do 'Private Lives' because we felt it was the perfect classic play to end our 50th anniversary celebration," said Jolene Vettese, RCP Board President. "With its sophisticated, yet fiery relationships, witty banter, and classic 1930's style, it is a gem."
"Private Lives" begins as two couples find themselves unexpectedly together at the same hotel. One couple, Elyot and Amanda, were once married to each other. "Now they are honeymooning with their new spouses," said director Adam Konowe. "Then old sparks reignite. But, after being reunited, they again find their fiery romance alternating between passions of love and anger. Their aggrieved spouses appear, and a circle dance of affiliations ensues."

"Plays like 'Private Lives' may seem flippant; even superficial," said Konowe. "Look closer and appreciate how Coward skillfully embedded critiques in rapier-like dialogue."
Characters in "Private Lives" make many witty, self-aware comments like; "I think that few people are completely normal really, deep down in their private lives. It all depends on a combination of circumstances."
A veteran Reston Community Players cast are featured in "Private Lives." They include: Richard Isaacs (Elyot), Rachel Hubbard (Amanda), Andy Gable (Victor), Caity Brown (Sibyl), and Lisa Young (Louise).
For Hubbard, "'Private Lives' is an amazing story that is part romantic farce and part romantic tragedy. It is the classic 'can't live with each other, can't live without each other' conflict. And yet, in spite of endless bickering and fighting, one can't help but root for the characters to find happiness together."
"Like most of Noel Coward's works, the light comedy overlays meaningful, thought-provoking questions, which one may mull over long after having seen the show," added Hubbard.

Asked specifically to describe her character, Hubbard called Amanda "unconventional, spirited and independent. She's a bit too 'worldly wise' for her own good, and unfortunately, she knows it, and uses it to her full advantage."
Inviting patrons to CenterStage, "We hope the audience will appreciate Coward's talent for witty dialogue that packs a real punch. 'Private Lives' is an amusing play, but it pushes boundaries too," said Konowe.