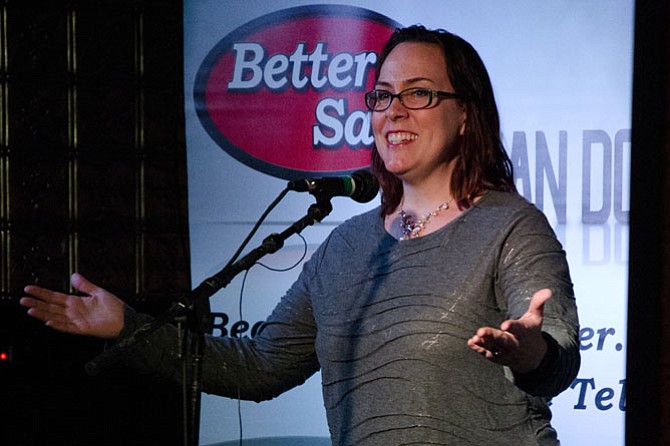 Where and When
Better Said Than Done presents "Roar: True Tales of Women Warriors" at Jammin' Java, 227 Maple Ave, E, Vienna. Performance: Sunday, April 30, 2017. Doors open 6:30 p.m., show at 7:30 p.m. with full dinner and drink menu available. Tickets: $20 general admission. Visit http://www.better...">www.bettersaidtha... or call 877-987-6487. The stories are intended for an adult audience. Some of the stories in this show include portrayals of sex, abuse, and traumatic events.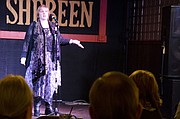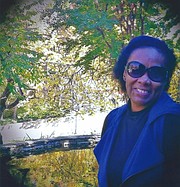 With first-hand story-telling of obstacles, survival, and empowerment, the Fairfax County-based Better Said Than Done, a community of professional storytellers, will have a special evening titled "Roar: True Tales of Women Warriors." The event will center upon 10 women sharing their personal stories about everyday challenges that are uniquely female.

"The stories women will be sharing in 'Roar' cover topics such as domestic violence, workplace discrimination, heart break, rape, and illness," said Jessica Robinson of Fairfax, founder of Better Said Than Done. The stories will be true and real.
"When I read or hear a story that I can relate to, I feel like I'm connected to another person through that experience," said Robinson. "Sometimes, that connection is based on laughter, and sometimes on tears."
Area storytellers appearing live at the "Roar" event will include Stacy Crickmer, Sharon Few, Sandra Hull, Felicia Reed, Jessica Robinson, Ellouise Schoettler, Kathy Stershic, Allison Stevens, Anne B. Thomas, and Brandy Walker. The "Roar" event will be held at Vienna's Jammin' Java.

For Few, of Springfield, "No matter how sad a situation is, we must find laughter within the walls of our lives." Hull of Arlington noted that telling a story to a live audience can help someone in the audience to "know she's not alone in her pain.

The "Roar" storytelling show will benefit the National Network to End Domestic Violence (NNEDV) and the launch of the new book, "Roar: True Tales of Women Warriors." The book includes 21 stories written by women from Northern Virginia and throughout the US.

"At the center of our work are stories – stories of pain and sadness, but also of strength, triumph, and empowerment," said Kim Gandy, NNEDV President and CEO. "We are thrilled to partner with Better Said Than Done to lift up women's voices and stories of empowerment."

Northern Virginia writers in the book include, Bushra Jabre of Vienna, Urmilla Khanna of Annandale, Mary Nicol Lucas of Fairfax, Kim O'Connell of Arlington and Reston's Mary Supley Foxworth. National Storytelling Festival Slam Champion Anne Thomas, of Washington, D.C. also appears in the book.

"Storytelling is powerful. By hearing a personal story, we learn from that person's experience, empathize with that person, and, often, change our own thoughts after sharing in their experience,' said Robinson. "It's my hope that by sharing, in some cases, very difficult stories about challenges women face, we can promote understanding and enact change."