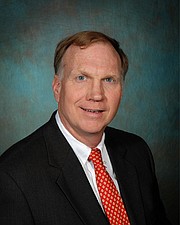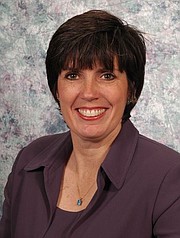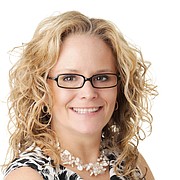 According to the Fairfax County's 2017 Election Calendar, the Town of Vienna will hold their General Election Tuesday, May 2, at which time three Town Council members will be elected. For many Vienna voters who go to the polls that day, the General Election may be a deja vu experience. That's because the names on the 2017 ballot will be the same as those on the 2015 ballot. In May 2015, Howard J. Springsteen, Carey J. Sienicki, and Tara L. Voigt sought election, unopposed, each of the three trying for one of the three available Vienna Town Council member seats due to expire June 30 of that year. Springsteen and Sienicki were re-elected; Voigt elected. The Virginia Department of Elections reported the candidates received 383, 389 and 386 votes respectively with 10,483 voters registered in Vienna.
Springsteen, Sienicki, and Voigt took their seats on the Town Council as official two-year term councilmembers on July 1, 2015. In March 2017, Fairfax County officials reported Springsteen, Sienicki, and Voigt were the only candidates who met certain qualifications and filed required documents to appear on the Town of Vienna May 2, 2017, ballot. Once again, each of the three is seeking one of the three Town Councilmember seats.
Candidate Information
Town of Vienna reports Springsteen has been a resident of Vienna since 1997 and elected to Council in 2009. He served on the Transportation Safety Commission for eight years and currently works for Fairfax County Department of Vehicle Services as logistics manager. Active in many community service roles, he has been a member of the Vienna Volunteer Fire Department, served with the Boy Scouts and been involved at local schools. Springsteen served as a Peace Corps volunteer in Liberia, West Africa. He earned a master's degree in public administration from New York University.
Sienicki has been a resident of Vienna since 2000. She was first elected to Town Council in 2011 and serves on the Windover Heights Board of Review. Previously she served as Vice Mayor in 2013-14, Mayor Pro-Tempore and on the Planning Commission. A member of the VA Municipal League since 2011, Sienicki attained Advanced Certified Local Government Official, serving on the General Laws Committee. Locally, she is a member of Vienna Arts Society and Historic Vienna, Inc. Professionally, she is a business owner, registered architect, a member of the American Institute of Architects, and is a charter member of the Vienna Business Association. Sienicki received a bachelor of architecture degree from Temple University and a bachelor of science from Georgia Institute of Technology.
A resident of the Town of Vienna since 2000, Voigt was initially elected to Town Council in May 2015. Voigt previously served on the Town of Vienna Planning Commission and as chair of the Transportation Safety Commission. She is a teacher and assistant director at FB Meekins Preschool in Vienna. Voight has served in various community leadership roles, among them PTA President at Marshall Road Elementary School and James Madison Crew Parents. Voigt received a Bachelor of Arts degree in early childhood education from Ashford University.
Voting Information
The polls are open 6 a.m.-7 p.m. for the May 2 Town of Vienna Elections. The sole polling location is the Vienna Presbyterian Church, located at 124 Park Street NE, Vienna. Only qualified Town of Vienna voters are eligible to vote. A voter must be a Vienna resident, at least 18-years old by Election Day, a U.S. citizen and be registered to vote. To determine eligibility visit Virginia Department of Elections at www.fairfaxcounty.gov or call 703-222-0776.
Virginia Dept. of Elections reports all voters need to show one acceptable photo ID card whenever voting in person. Photo IDs can be used to vote up to one year after the ID has expired. Acceptable forms of valid identification are VA driver's license, VA DMV-issued photo ID, U.S. passport, employer-issued photo ID, student photo ID issued by a school, college, or university located in VA, other U.S. or VA government-issued photo ID, tribal enrollment or other tribal photo ID and VA Voter Photo ID card.
For more information on Town elections, call 703-255-6303 or visit the Town's website at www.viennava.gov. Unofficial Election Results will be available after the polls close on Election Night and updated as reports come in. Results will be available at www.fairfaxcounty.gov.