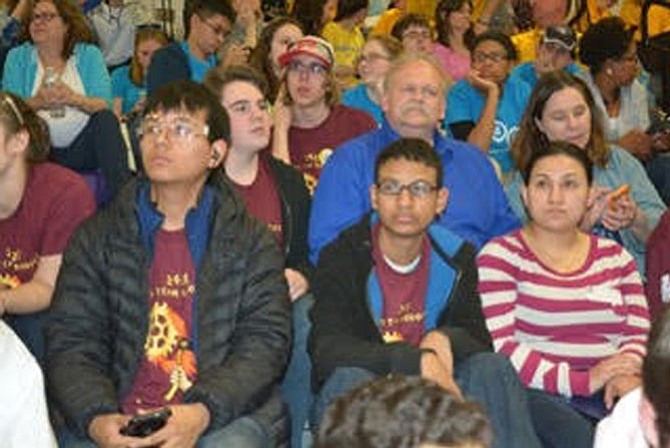 Burke — RTR Team Robotics earned their very first invitation to the FIRST World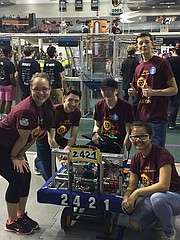 Championships in St. Louis 26-29 April. FIRST (For Inspiration & Recognition of Science and Technology) estimates that the World Championship will have more than 65,000 attendees watching 30,000 youth from 1,394 teams representing 39 countries.
RTR Team Robotics is a community-based FIRST robotics competition team accepting students from all educational environments (public, private and homeschoolers). Many robotics teams have high school sponsorship, including several other local teams who were also invited to the world stage: Teams 1418 (Vae Victus, Falls Church HS), 1855 (ILITE, Battlefield HS), 4456 (St. Johns College HS, DC), and 5243 (Centreville HS) are all scheduled to compete.
RTR's sponsorship comes from national and community organizations: Federal Acquisition Strategies, NASA, BAE Systems, Boeing, Springfield Plaza LLC, SoftTech, and the Air Force Officers' Spouses Club of Washington DC. They have dedicated adult mentors who monitor and advise the students, supportive parents, and their own drive to learn hard.
Team 2421 RTR Team Robotics will be sending 11 students, two mentors and two parents to the event and could use the community's support to help them get there. For more information visit www.rtr2421.org or email FIRST2421@gmail.com.