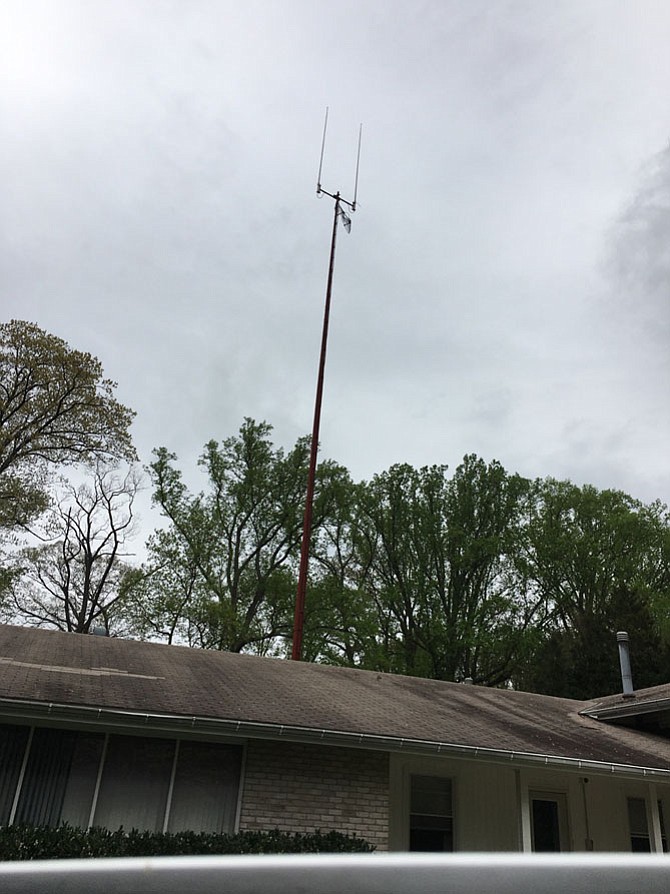 Montgomery County Department of Technology Services, Radio Communications Services, will hold a community meeting Tuesday, April 25 to discuss replacing the monopole at Fire Station 30, 9404 Falls Road. The meeting will be held at 7:30 p.m. at Potomac Elementary School, 10311 River Road.
In a press release, the Department of Technology answered seven frequently asked questions about the current monopole and the reasons it needs to be replaced.
The change is being made, "In order to improve radio coverage for Police and Firefighters along the Potomac River and surrounding neighborhoods …."
Further explanation states that "the existing monopole is not high enough for radio signals to reach the Potomac River and surrounding neighborhoods at the strength required for police and firefighters to communicate effectively."
The replacement is part of the Montgomery County project to upgrade the current radio system used by police and firefighters. With the current system it is difficult for radio signals to reach low lying areas along the Potomac River. The taller monopole would produce stronger signals allowing faster response to 911 calls in the area.

The current monopole, which is a structure used to support antennas, will be replaced by another that is 185 feet tall. It will hold five "omni-directional antennas (shaped like tall, thin poles) and two microwave dishes," according to the press release.
For more information visit: https://www.scribd.com/mobile/document/344855164/2017-April-25-Meeting-Monopole-Fire-Station.