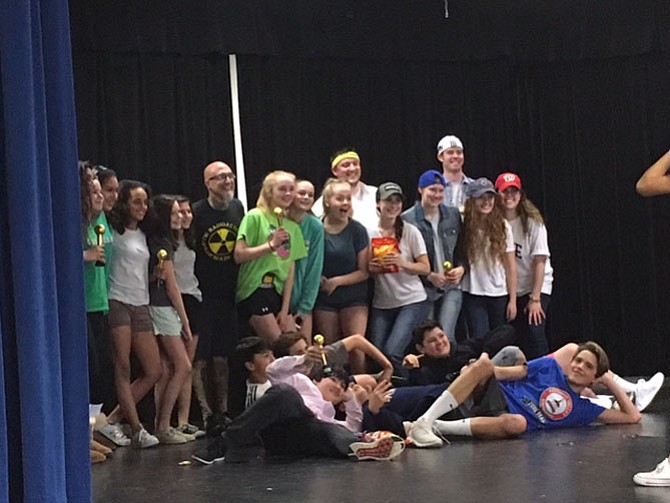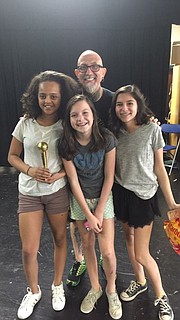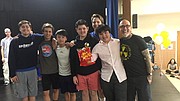 Some people simply love to perform on stage, but can't sing for their life. Luckily, Cooper had their back. This year, on April 5, Cooper Middle School had their very first lip sync battle. This lip sync battle helped raise money for StillBrave Childhood Cancer Foundation.
StillBrave is a nonprofit organization that provides non-medical, supportive care to children with cancer and their families. If a family is struggling to be there for their child, they will do whatever they can to help ease their burden. If a family is having financial difficulties, StillBrave will strive to help with their bills and/or provide gas cards, grocery cards, and similar items.
"Knowing that all the money made at this event went to an organization as great as this one, made me even more excited to attend … and I'm so glad that I did," said Kate Heebink (Grade 8).
A lip sync battle is a competition in which you sing along with a song and create a dance to perform on stage. There were five categories for the winners and prizes were given out as well.
The overall winners of the lip sync battle were Kevin Kaldes, Sebastian Silvestro, Steve Yi, Jacob Daniel, Robert Luebke, and Zach Tam, all performing to the song "500 Miles."
Hundreds of dollars were raised for the organization. The founder of the organization was there to talk about his journey and how StillBrave came to be. The performances were outstanding and were very fun. A lot of people think that children our age cannot change the world, but if you look at the turnout of this event ... Cooper's students probably proved them wrong.
For more information about StillBrave or give a donation, visit https://stillbrave.org/.