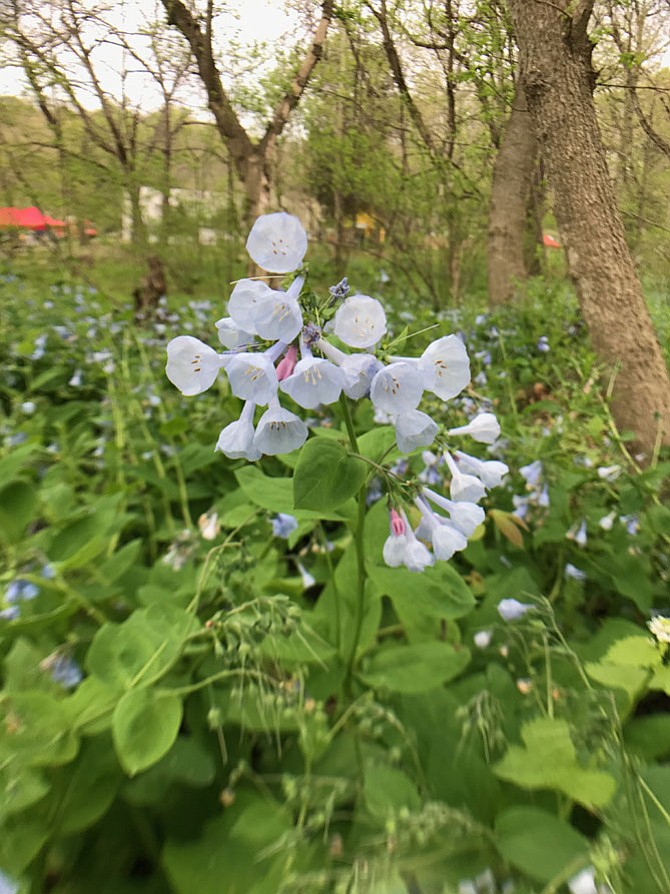 Easter wasn't the only celebration last weekend. Families flocked to Riverbend Park to bask in the lavender-blue of the Virginia bluebell.
The Riverbend Park Bluebell Festival on Saturday, April 15, celebrated the native plant growing alongside the Potomac River and the park's trails.
"They grow all along the floodplain," said Sue Becker of the Fairfax County Park Authority. "This is a celebration of those beautiful flowers that only last a short time. They bloom before most of the other spring flowers in the park. They're spring ephemerals."
The fleeting flowers had already surpassed peak bloom by the time the festival rolled around, less than a month into spring.
The festival included guided wildflower walks that toured the trails and taught participants about all the wildflowers that carpet the forest at Riverbend.
Park staff also performed puppet shows, complete with insects, birds and other animals that can be found frolicking in meadows during springtime.

Live music, food trucks, arts and crafts and an inflatable bounce house were also popular attractions of the festival.