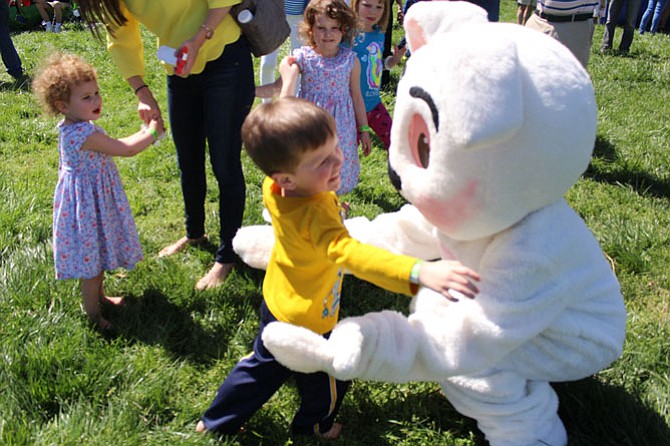 Great Falls — It was only a matter of seconds before children ripped through the green and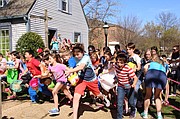 snatched up all the pastel-colored treasures. Sunshine and temperatures in the 70s drew them and their families to the Great Falls Village Centre for the Annual Children's Spring Festival and the spring rite of passage: An egg hunt.
"It took 40 volunteers four hours to fill 8,000 eggs and they'll be gone in less than a minute and a half," says Jorge Adeler, owner of Adeler Jewelers, which sponsored the event.
Chocolate and candy weren't the only things waiting for the kids to find when they opened their bounties on Sunday, April 9.
The Adelers also hid gemstones— like tourmaline, pearl, blue topaz, garnet and opal— in 800 of the eggs, according to Wendy Adeler, Jorge's daughter.
This was the 33rd year the spring event was held.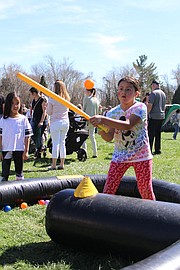 The festival happens on the Sunday before the Easter holiday each year for children aged one through 10 and is sponsored by Adeler Jewelers and the Great Falls Optimist Club. All proceeds directly benefit the Great Falls Optimist Club.