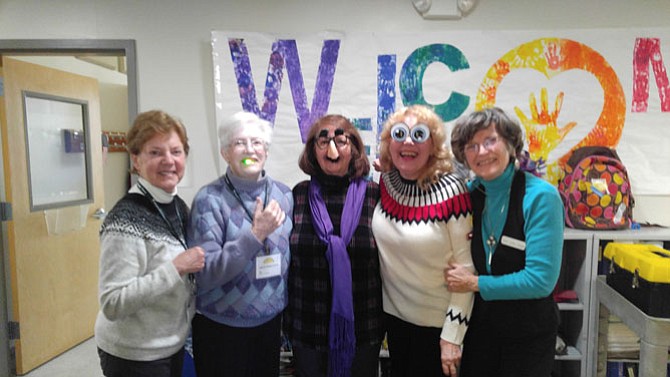 Vienna — The Shepherd's Center Announces Spring Classes
The Shepherd's Center of Oakton-Vienna continues its Adventures in Learning (AIL) line up of classes with their spring 2017 semester schedule that includes more than 40 classes with a wide range of subjects — from a Health and Wellness series to Potpourri series and World Affairs series to T'ai Chi or Intermediate Contract Bridge. T'ai Chi is being offered twice each
Upcoming Events
Shepherd's Center of Oakton-Vienna Adventures in Learning Open House/Registration on April 13 – 10 a.m.-noon

Shepherd's Center of Oakton-Vienna's Adventures in Learning Spring 2017 classes set for
Thursdays, April 20-June 15, 2017
All classes & open house take place at Unitarian Universalist Congregation of Fairfax, Program Building, 2709 Hunter Mill Road, Oakton.
week. Students may attend one or all of the AIL Spring classes for one $40 fee and are encouraged to create their own schedule — attend classes all day or attend only one class. Students are welcome to sample a class for free.
The following classes are but a few of the classes, to date, to choose from.
Potpourri Series includes Broadway Entertainment.

The Health Series includes Fall Prevention – What it Means for You; Rest Easy – Getting a Good Night's Sleep; Understanding Joint Disorders

The World Affairs Series includes 18th Century European Architecture
SCOV will be providing a free Fall Prevention Screening and free blood pressure check at their April 13 Open House from 10 a.m.-noon.
To register or learn more about Adventures in Learning or the Shepherd's Center of Oakton–Vienna, students are encouraged to attend an Open House on Thursday April 13 from 10 a.m.-noon at the Unitarian Universalist Congregation of Fairfax, 2709 Hunter Mill Road, Oakton. Golf cart transportation will be provided to assist students from the parking lot to open house/classes. Light refreshments, sponsored by Sunrise at Hunter Mill, will be provided at the open house. To volunteer, donate or learn more about how you can help, visit www.scov.org, call 703 281-0538, or email office@scov.org.