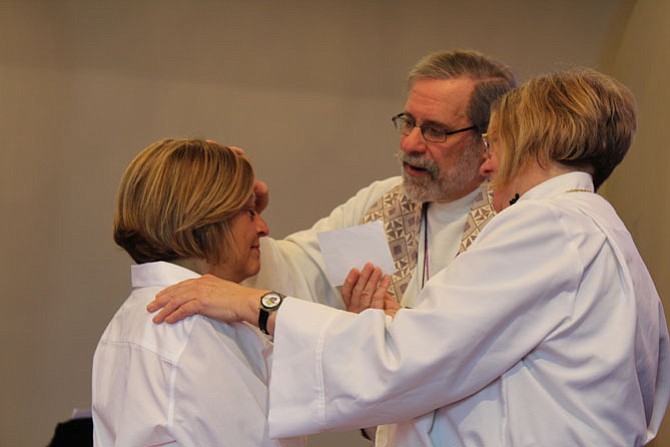 Great Falls — Rev. Hank Langknecht had a stern message for his congregation at Christ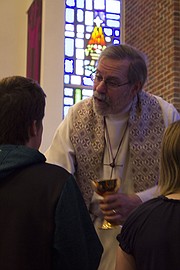 the King Lutheran Church on the fifth Sunday of Lent: "The easy mistake that Christians make is waiting for Jesus to come and do something."
Langknecht's sermon on the morning of Sunday, April 2, was about the story of the Raising of Lazarus from the Bible's gospel of John. In this text, Lazarus is a follower of Jesus who becomes ill. His sisters, Martha and Mary, sent word to Jesus to come to his aid in the town of Bethany.
However, Lazarus dies before Jesus arrived to help. This left Martha and Mary questioning why Jesus waited so long to help his loyal disciple. Then, to their surprise, Jesus brought Lazarus back to life—four days after he died.
Langknecht told his Great Falls congregation about the easy sermon that could accompany the parable.
"Don't worry if your faith is in disarray," Langknecht said to his congregation. "Don't worry if you're confused about what Jesus means for us. Don't worry for even a little bit. Jesus will show up."
This was not the sermon he was going to preach.
"Jesus is not going to come … it's not going to happen," he said. "Because it's already happened. This is the radical claim at the heart of the Christian faith. God has already given to us all that God has to give. There's nothing more to wait for."
The promise of life after death will be discussed in many church congregations during Lent, the time from Ash Wednesday, March 1, to Easter Sunday, April 16, that is observed by the Roman Catholic, Eastern and some Protestant churches as a period of penitence and fasting.
Langknecht focused on reminding his congregation that they are already living this revived life.
"Our job now is to be the spirit that draws people together," he said. "Our job now is to help others stand strong in the faith. We're not Mary, Martha or Lazarus, we are Jesus to the world."
Langknecht told the audience that Christians have already been raised from the dead and have the power to minister to others.
"Who in this story can stare death in the face and make a claim for life, even if the world doesn't believe it?" he asked. "It's us. We are Jesus in this story."
Langknecht assumed the role of pastor of the church in late February and was officially installed on Sunday, March 26. He joined Christ the King from Trinity Lutheran Seminary in Columbus, Ohio, where he worked as a professor of homiletics and Christian communications.
He replaced Rev. John Bradford who was pastor of Christ the King for five years, beginning in 2011 and ending in June 2016.