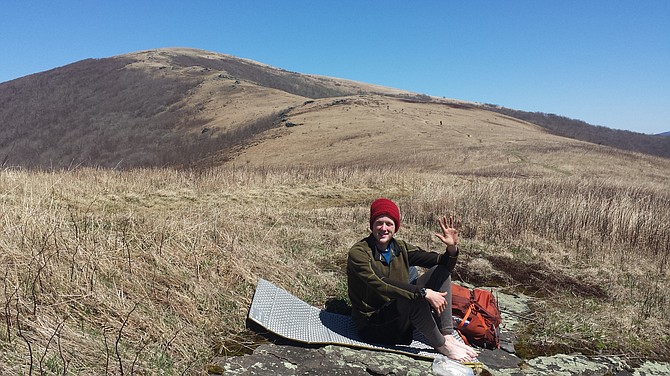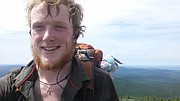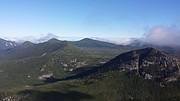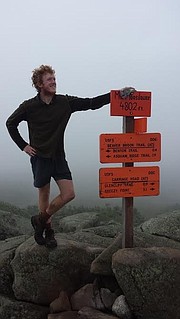 Ever wanted to hike the Appalachian Trail? Well, last February about this time, 18-year-old Greenbriar resident Jackson Clark decided to do just that. He wanted to find a purpose in life. He saw an article about people who hiked the trail, and looked into it. He decided to set off in search of his passion; and one more thing … this tall, red-headed adventure-seeker had never backpacked before.
Since it was late February, the hikers start from the warmer climate of northern Georgia. Jackson came prepared with clothing for both warm and cold weather, food and water supplies, as well as water filters for use with natural water sources when bottled water runs out. He also packed first aid supplies, a tent, and a cell phone.
The Appalachian Trail is 2,189 miles through 14 states from Georgia to Maine. When Jackson started out in Georgia, his parents went with him to see him off and say good-bye. He admitted to being a little nervous. Asked about his parents' reaction, he replied without hesitation, "My mom was a wreck." He texted his parents every few days, so that helped them keep in touch.
Jackson remarked that about 50 people leave that north Georgia starting point each day. He explained that you'll always run into people on the trail eventually. There are others along the way who will offer help to the hikers by leaving food supplies in large buckets on the trail. "These people were called Trail Angels." he said. "There was one crossing near a road on the trail in Pennsylvania during the drought last summer where they left 30 [single] gallon jugs of water for the hikers. That was a lifesaver."
He talked about the kind of food one takes on such a hike as this. "When it came to food I was boring. In the beginning I would cook a little bit like oatmeal for breakfast and ramen or mashed potatoes for dinner with Clif [protein] Bars thrown in throughout the day. I would focus on cooking simple foods that wouldn't require too much effort and that were easy to clean up. After a while I decided to … just eat cold meals. I would make tacos that would consist of a tortilla with peanut butter, honey, and cream cheese (yummy!). For snacks I would eat Pop Tarts and granola bars and Peanut M&M's. The thing I ate the most throughout the trail was almonds. They are extremely high in calories and not too heavy. The only problem with eating almonds so often is you start to hate almonds with a passion."
Jackson learned he needed to make changes along the way. He only really needed two changes of clothes, a better water filtration system, and a much lighter tent. He found other ways to cut even small amounts of weight to lighten his load, even to the point of cutting the handle off his toothbrush and only keeping the brush end to use. He also left some of his extra clothing in boxes along the trail just for that purpose. It was a way to share with other hikers. He wanted to be one of the 30 percent who actually succeed in "thru-hiking" the whole trail.
Jackson related a few encounters with the wildlife in the mountains. He explained that bears won't bother you, if you don't bother them. Otherwise, if you see a cub with its mother roaming around, you just have to wait them out, let them go where they want, then move on. Any pictures are taken from a healthy distance, no close-ups. He mentioned that some hikers had a bull horn-type device to scare bears or other predators away, but Jackson didn't. He just used common sense.
Asked if he had hiked with anyone he made friends with on the trail, whether for all or part of the trip, Jackson said, for the first month or so, he hiked with a friend who went by the "trail name" Casey Jones. Jackson's was Nutella. Trail names are acquired like any nickname.
"My favorite views would have to be in New Hampshire or in Maine. Those two states have some of the highest mountains on the whole AT (Appalachian Trail) and you are rewarded with the best views," Jackson said. "If I had to pick one spot on the AT I would say Mt. Katahdin had the best view. At 5,269 feet you [get] one of the best views on the whole AT. On days where the skies are clear and visibility is high you can see all the way to the ocean."
At one point Jackson got so sick, with headache, and soreness, that it was difficult to even walk, but the closest town was 10 miles away. Jackson explained that when you first start on the trail as an inexperienced hiker, they tell you to pace yourself, don't try to go too fast — no more than 8-10 miles a day. After you get your "trail legs" you can pick up the speed or hike longer periods. The best advice, Jackson said was "to listen to your body."
For the last month of his trip he hiked with a group of people who he said helped to support each other, shared supplies if others ran short, and were basically like a family for each other. Throughout his hike, he saw wonderful natural sights, and learned to appreciate the simplest things of life, "like a dry pair of socks and a warm bed." He came away from the experience feeling lucky for the help he received all along the way, and decided he wants to start on another journey of a different sort this year.
At 19 now, Jackson hopes to raise enough funds to go on a Bike and Build trip across the country this spring. He found out about it through a coworker at REI. All bikers start from Virginia Beach on May 22 and bike through 12 states for a total of 3,875 miles to end in Oregon on Aug. 6.
Besides the adventure part of the trip, Jackson and other participants will be giving back to the common good. Along the way, he and the group of bikers will stop to build 12 affordable houses at predetermined sites in coordination with other organizations such as Habitat for Humanity. This is Jackson's chance to see the much of the rest of America. Jackson cited a few facts about the affordable housing crisis in our country.
Affordable housing is that which the monthly mortgage payment is 30 percent or less of a person's monthly income. Forty million households in the country do not fall within those parameters. Twenty million pay more than 50 percent of their monthly income to meet the monthly mortgage payment. So the need is great.
Jackson said he will be posting periodically on his blog for those who wish to follow his progress. To support his efforts, visit https://classic.bikeandbuild.org/rider/9240.
This story was originally printed in the Greenbriar Flyer.