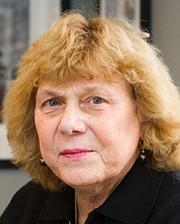 Whether scheduled or unexpected, the resulting stress, anxiety and relevant recovery from hospital stays that include surgery and rehabilitation can be managed with the right information and advance planning, according to Jennifer Brown, director of marketing at Forest Hills of DC.
In her presentation, "A Hospital Stay in Your Future? Preparing for a Successful Recovery and Transition Home," Brown brings her expertise and experience to Potomac Community Village's April 20 meeting, to be held at the Bolger Center.
"You can be swinging that tennis racket or golf club again, mastering that new dance craze or just enjoying being back in your regular routine, if you prepare yourself for the myriad decisions you will have to make to reach the best outcome," Brown said. "And be sure you enlist a companion or cheerleader to be a second set of eyes and ears to help you keep it all straight."
To achieve a good result, Brown emphasizes understanding insurance to find and choose the best covered options for the type of rehabilitation to which one is entitled, and the facility to provide it.

Brown has BS and M.Ed degrees in psychology and prior to coming to the Forest Hills of DC (formerly The Methodist Home of DC) almost six years ago, served at the Fountains at Washington House and Medical Services of America, both in Virginia.
PCV's April 20 meeting takes place from 7-9 p.m. at the Bolger Center' Franklin Building, 9600 Newbridge Drive, Potomac. Use Parking Lot #1.
Potomac Community Village is a non-profit network of neighbors and friends geared to enabling older Potomac residents to age in place in their existing homes by creating social connections and providing volunteer services such as transportation, computer assistance and simple home repairs. For more information, to volunteer or get volunteer help, contact 240-221-1370, info@PotomacCommunityVillage.org or check out www.PotomacCommunityVillage.org or www.Facebook.com/PotomacCommunityVillage.