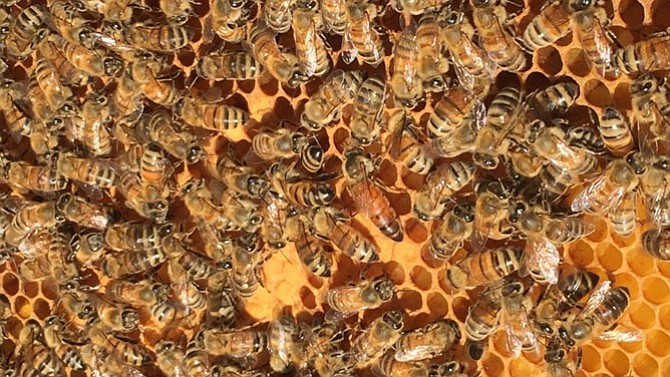 Beekeeping is a trending hobby, but many stung by the idea don't know where to begin. On Sunday, Oct. 8, from 2 - 5 p.m. at the Reston Association Headquarters Conference Center, master beekeeper Todd Harding teaches wannabe backyard beekeepers the basics of procuring, maintaining, and feeding bees. The class is held in Reston at the home-owners association, but is open to everyone, regardless of address.
While tending for bees is not as frequent as walking and training a puppy, bees require care, but the rewards are sweet. During his afternoon class called "So You Want to be a Beekeeper," Harding shares the basics of maintaining hives and equipment as well as the amount of space, work, and expense involved.
The honey bee population is under threat from mites, diseases, and pesticides. Participants learn the plight of pollinators, how to spot and thwart problems in their hives, and connect to local clubs, teaching groups, and mentors.
"Why should folks sign up for a $100 class when I can help them make a decision about whether to pursue this hobby?" asks Harding, whose dozen honey bee hives are located on an easement near Reston's community organic gardens. Ten years ago, he wanted to learn beekeeping skills but did not know where best to place his hives. The class covers that possible conundrum, too.
"We understand the need to increase pollinators in this area, especially for successful gardening," said Patricia Pearl Greenberg, Environmental Resource Supervisor, Reston Association. "We also see the importance in educating more people on the proper way to keep bees healthy and safely."
The cost of the class is $5 for Reston Association members and $8 for all others.