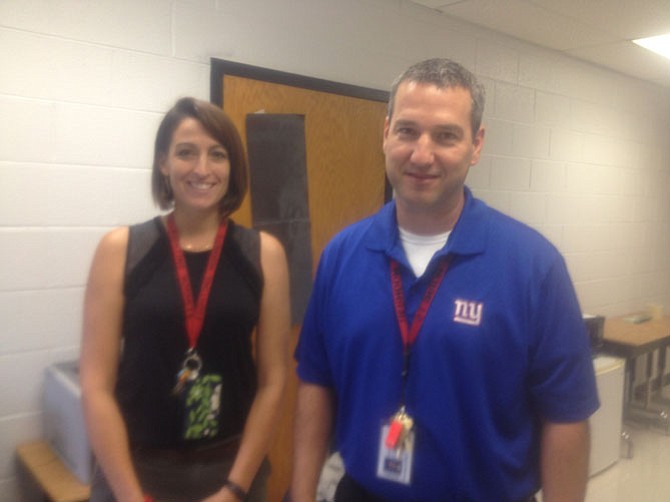 The school year at Herndon High School began with change, as Dan Meier has taken the position of Interim Principal. Former principal Dr. William Bates left Herndon HS in July for a position with the Baltimore County Public Schools. "We are in a transition phase, but we anticipate a new principal in about a month," said Meier. Meier previously worked as Director of Counseling at Herndon High, and nine years as Principal at Robinson Secondary School.
Fairfax County representatives will visit in October to explain the process of a search for a new principal. Kelly Barr, assistant principal at Herndon HS, announced his resignation from FCPS after 19 years to continue his career at Baltimore County Public Schools. Herndon High School serves approximately 2,200 students from the Herndon, Reston and Great Falls area.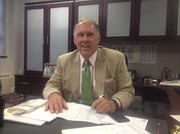 Herndon HS began this year with 30 new teachers, and 7 new English for Speakers of Other Languages (ESOL) teachers. With a total of 26 ESOL teachers at HHS, the number of ESOL students has grown with changes in the student body. According to school staff, Herndon HS has the second highest ESOL population, second to J.E.B. Stuart High in Falls Church. The county's ESOL program first began in 1975.
A new ESOL program has now been implemented countywide, and beginning this school year Herndon HS is offering evening transition ESOL classes dedicated to ESOL student 18 years and older. This evening program was previously held at Reston South Lakes HS, then moved to Herndon HS when it became clear most students were residents of Herndon.
At Fairfax County Public Schools (FCPS) more than 160 foreign languages are spoken, the most prevalent being Spanish, Korean, Vietnamese, Arabic and Mandarin Chinese. Herndon HS ESOL teacher Richard Cupolo has taught at Herndon HS for 13 years and is the school's ESOL Department Chair. Cupolo said ESOL teachers make many connections with the students, as there is both an academic and social curriculum. ESOL teachers must have current teaching licenses. A provisional teaching licenses are not currently available for ESOL teachers, who must be fully licensed by the state. "There is a need for ESOL teachers," said Cupolo. Neighboring Loudoun County teachers have been observing changes within the FCPS ESOL program, as Loudoun has been growing in student population.
"With such a large department, we work well together, and that is what brings the best out of this program," said Cupolo. An objective of the program is to minimize the number of students who must take ESOL classes on the college level. "Definitely there is a demand for ESOL teachers within northern Virginia," said Rich Pollio, Director of the Office of ESOL Services with Fairfax County Public Schools.
As of last September 2015, the number of students in FCPS ESOL programs was 35,176. According to a 2014 study by the University of Virginia's Demographics Research Group, in 1970 only one in 100 Virginians were born outside of the United States. By 2012, that ratio had increased to one in nine. Of all foreign-born residents, more than two-thirds (68%) live in Northern Virginia.
While transitions loom, students and faculty proceed with their projects. The morning of Sept. 11, there was a brief ceremony by the flagpole held by the NJROTC company and administrators, as Taps were played in memory of the 9/11 attack. A special meeting on the multi-year renovation plans was held Thursday, September 15 at Herndon High School Lecture Hall. Following condensed PTSA and Hispanic PTSA business meetings at 7:00pm, at 7:15pm FCPS staff and contractors provided a briefing on the renovation plans.
On Sept. 28 Herndon HS will host Back to School Night beginning at 5:30 p.m. On Oct. 15, HHS will have its Homecoming parade down Elden Street, football game, and dance. The 2016 parade theme is "Music through the Decades – the Twenties to Today".