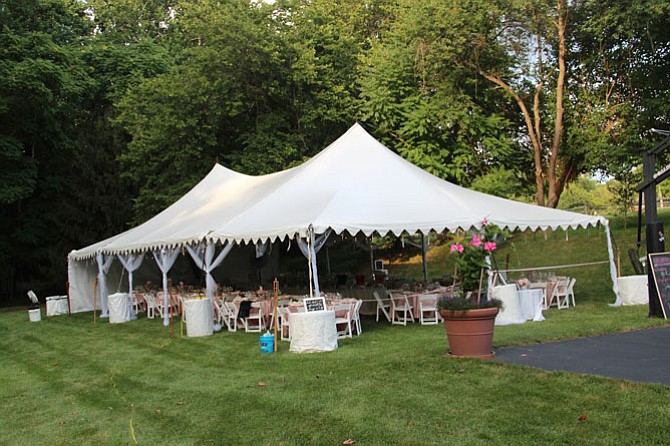 To the Editor: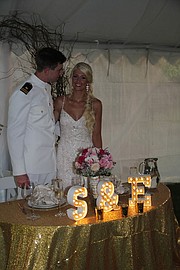 My son, Stephen and his beautiful fiancée, Elinor, became husband and wife on a hot, gorgeous, unforgettable July day in Potomac. Our whole family was involved with the preparations; and it was really all-hands-on-deck since Stephen and Elinor had planned for their reception to be in our backyard. Just think of Father-of-the Bride, and you get the picture.
We have enjoyed living in Potomac Falls for 20 years and raising our kids here as well. Our four sons were all involved with Troop 773. Our girls had jobs at Imaginarium, and the boys worked at Chicken Out. We just never thought we would do a wedding in our backyard. But we did!
If I could think of just one vendor who went "above and beyond," serving us the most, it would be Petals and Plants in Potomac. We could not have done it without them. We decided to go and pay a visit — four weeks — before the wedding. Elinor, now my daughter-in-law, was planning this wedding from Sweden. She arrived this past summer after her nursing school was complete. We were completely overwhelmed and in denial at that moment. But then we met Linda, Richard and Kelly at Petals and Plants. We could see they had so many creative ideas and a desire to know Elinor and what she wanted for her wedding. They created the draping for the interior of the bridal tent. All the centerpieces and flower arrangements were their creation and were done with excellent flourish. They kindly loaned us a couple of military statues for the entrance to our home. No detail was left undone. Elinor's desire for romance and elegance were captured perfectly as she had hoped and even the backdrop for the sweetheart table was decorated with planters. Petals and Plants did not disappoint, and I really don't think anyone else could have created such a whimsical and breathtaking event within a reasonable budget with respect for our wishes.
Congratulations to these head-over-heels newlyweds … our son and our darling new daughter-in-law!
Dabney ODell
Potomac