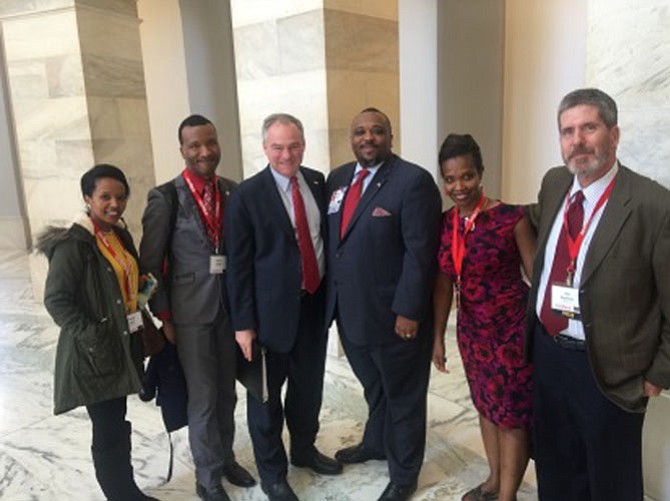 The Community Foundation for Northern Virginia has released its fourth issue of GOOD BUSINESS, a bi-annual publication that features stories of local businesses, big and small, that play a key role in the community through philanthropy and volunteerism. The companies featured in this magazine understand that a positive correlation exists between a company's socially responsible investments and its ultimate economic success.
This issue of GOOD BUSINESS highlights some of the most successful, innovative, and engaged companies in all of Northern Virginia. The feature article highlights Inova Health System, our region's leading not-for-profit healthcare system that serves more than 2 million people annually. The article "Employee Driven Community Service" highlights Dovel Technologies' particular brand of external engagement that advances their culture and supports their mission driven values. Also featured in this edition is Kiddar Capital, a local real estate and technology investment firm that invests strategically in the region.
"The strategic use of corporate philanthropy has and will continue to give companies a powerful tool that fosters a competitive edge, creates synergy, and boosts employee productivity," said Eileen Ellsworth, President of the Community Foundation for Northern Virginia. "At the Community Foundation for Northern Virginia, we will continue to cheer and applaud all corporate investors in local community."
GOOD BUSINESS is designed to inform, inspire, and help spark a community dialogue on the future of corporate philanthropy in Northern Virginia. The full publication can be downloaded from http://www.cfnova.org/publications/good-business.
The Community Foundation for Northern Virginia grows philanthropy to help meet the most critical needs of the region. Comprising giving circles, donor advised funds, and other charitable endowments, it helps connect donors to community, meet community needs with community resources, and strengthen Northern Virginia.
During 2016, the Community Foundation awarded more than $4.6 million in grants and scholarships and reported $36.6 million in managed assets.
Find more information at www.cfnova.org.