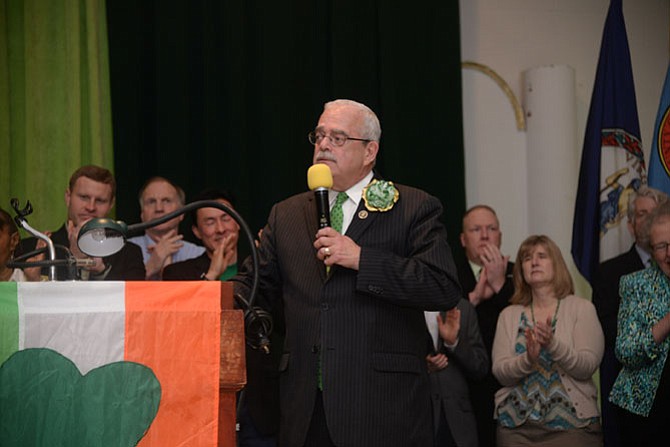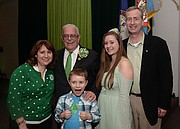 On Thursday night, in front of more than 1,000 supporters who packed the Kena Shriners' Temple for his 22nd Annual St. Patrick's Day event, Gerry Connolly officially announced his re-election campaign for Congress in Virginia's 11th Congressional District.
"Public service imbues everything I do, and serving the 11th District of Virginia is a privilege I'm grateful for everyday," Connolly said.
"Together we've made investments in education, transportation, and protected Northern Virginia's economy. We've fought hard for health care reform, affordable housing, environmental protections, Wall Street reform, and equality for all."
"But there is still important work to be done. We have to build on the progress we've made and continue to grow our economy. Congress needs to pass comprehensive immigration reform, make college more affordable, and enact sensible gun reforms that will keep our communities safe."
"With your help, I look forward to continuing that fight in Congress," Connolly told supporters.

Connolly's St. Patrick's Day event is the largest annual Democratic gathering in Northern Virginia.
Among those in attendance were Attorney General Mark Herring, Congressman Don Beyer, Sharon Bulova, Chairman of the Fairfax County Board of Supervisors, and members of the Fairfax County Board of Supervisors, Prince William Board of County Supervisors, Virginia's General Assembly, as well as elected officials from the towns of Dumfries, Vienna and Herndon.
Connolly, who is in his fourth term in Congress, was re-elected in 2014 with more than 57 percent of the vote. Prior to his election to Congress, he served 14 years on the Fairfax County Board of Supervisors, the last five as Chairman.