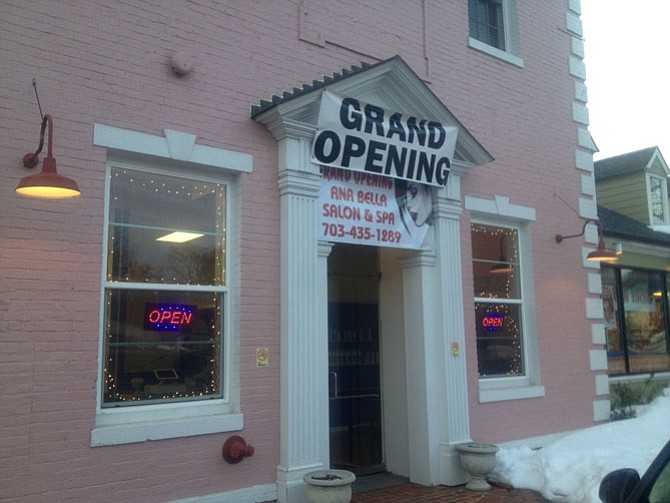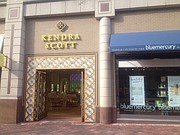 Joe Grooming, which had a retail space at Reston Town Center is now PR Barbers. The business will be operated by Reg Laws, an owner of PR at Partners Salons. Roosters Men's Grooming Center has a lease for space at 11990 Market St., the ground level of the Midtown condos. Roosters is a franchise operation with locations in Franklin Farm in Herndon, and more than 70 others nationwide. The Ben & Jerry's, which closed at Reston Town Center in September has begun renovations for a new location at 11916 Market St. Reston Town Center is a mixed-use development featuring offices, retail stores and restaurants in Reston.
Chick-fil-A announced plans to build a restaurant at North Point in Reston.
According to a Fairfax County Planning Department staff report, the Burger King building will be torn down and replaced with a new restaurant. Chick-fil-A has a location at 12160 Sunset Hills Rd, in Reston. In downtown Herndon, the space formerly occupied by infrared sauna studio Hot Spot at Station Street has been replaced with an Ana Bella Salon Spa.
Galaxy Atrium LLC purchased a 130,000-square-foot, Class A office building in Herndon for $19.6 million. The sale was announced by Cambridge Property Group LLC on behalf of its client. The seller of the building at 205 Van Buren St. was AEW Capital, represented by Cushman and Wakefield. The property is located on 6.3 acres adjacent to what will be the Herndon Metro Station.
Phase 2 of the Metro Silver Line is expected to open in 2020, and will link Dulles International Airport to the Metro system. General Dynamics has expressed interest in moving headquarters to the south side of Sunset Hills Road, north of the Dulles Airport Access Road and west of Hunter Mill Road, at 11011 Sunset Hills Road. The arrival of the Metro Silver Line is expected to spur mixed‐use transit oriented development projects next to the metro station.
Reston's The Wise Investor Group at Robert W. Baird & Co., a team of financial professionals announced it is donating over $14,000 to Raising Enthusiasm for Science, Engineering and Technology (RESET). RESET is a Washington, D.C.-based nonprofit organization whose mission is to use hands-on experiments and classroom activities to introduce the joys of STEM education to pre-kindergarten through eighth-grade students. In addition to RESET, The Wise Investor Group is active with other charity organizations such as Hopecam, Neediest Kids and Foster Care to Success.
Herndon council members celebrated the grand opening of café GreenFare at Herndon's K-Mart Shopping Center. Richmond-based Ravenchase Adventures is opening a location nearby. Co-owner Omer Aru says Escape Room Herndon may open in early May, and will be 4,000 square feet with different rooms. Escape rooms are team-based games conducted inside a uniquely designed room. They can resemble anything from science labs, an underground bunker or even a pirate ship.

Groups explore an immersive environment full of hidden clue, and other oddities. According to the company webpage, the suggested age to play games is 10 years old or more. Those under the age of 15 will be required to accompanied by an adult as the games are created with the intent to stump players. Sessions are available for bookings three months in advance. The cost for our public games which run Thursday night, Friday night and all day Saturday and Sunday is $25 per player.
The first residential building at Reston Station, adjacent to the Wiehle-Reston East Metro, is open and has been welcoming its first residents. BLVD Luxury Apartments is the building by the Reston Station Plaza, and visitors can tour Comstock's newest residential project. BLVD features 450 apartments and is the first building to open at Reston Station. BLVD's leasing center at Reston Station is open seven days a week. Rents will start at about $1,900 a month for a studio to more than $3,000 for a three-bedroom plus den model.
The Reston Zoo will reopen on March 19 with a new name, Roer's Zoofari. Roer's Zoofari offers opportunities for visitors to discover and connect with animals through educational encounters and hands-on interactions. Roer's Zoofari offers summer camps, birthday parties, corporate events, season passes and an outing in a zoological setting for people of all ages. New owners Vanessa Stoffel and Jacob Roer are excited to reopen Roer's Zoofari. The zoo hired Mario Lawrence as director last July.