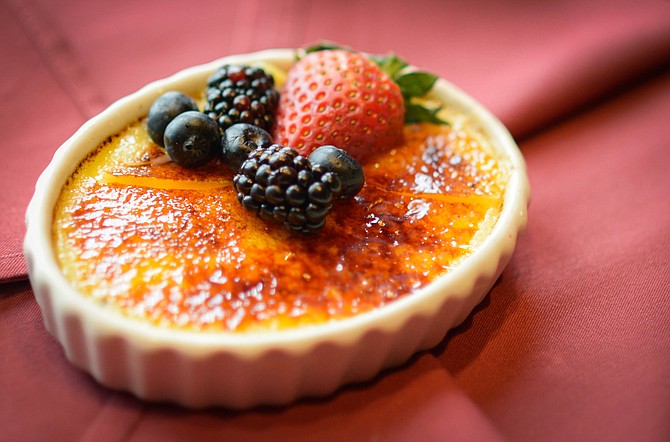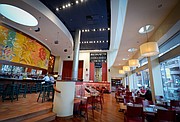 From March 7 to 14, the third Northern Virginia Restaurant Week (NOVA Restaurant Week) will showcase many local eating establishments. Some 56 restaurants are expected to participate.
"Created four years ago by the Greater Reston Chamber of Commerce as an initiative of its Restaurant and Hospitality committee, Northern Virginia Restaurant Week was originally intended to support its Restaurant and Hospitality members by providing a venue for them to showcase their cuisine," said Reston Chambers CEO, Mark Ingrao. "This also satisfies one of the Chamber's four cornerstones, which is to promote business development and to offer our members and community marketing opportunities to promote their business. Northern Virginia Restaurant Week is one of the major events available to our Restaurant and Hospitality Fairfax community that celebrates eating out and building community," Ingrao said.
"In 2015, it was a very successful public relations campaign," said Lisa Nicholls, board member and president of Tira! Strategies, "which helped us to get a number of restaurants to participate again. It was such a success that Ingrao started to partner with other chambers."
Part of the challenge of this event, said Nicholls, has been connecting with local restaurants. "I reach out and call restaurants and let them know what is happening," she said. "Our Restaurant and Hospitality committee has been a big driver of this event. A number of members of the Chamber have restaurants or do business with restaurants. We organized a phone campaign and they talked about their experience with NOVA Restaurant Week. The phone conversations help to encourage new restaurants to join Northern Virginia Restaurant Week."
"As it has happened, both restaurant owners and chefs are eager to participate, because the Greater Reston Chamber of Commerce serves as a go to place for our Restaurant and Hospitality businesses to engage with the community" said Ingrao.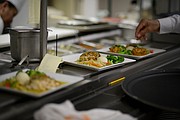 Chef Adam Stein, at the newly opened Red's Table in Reston, looks forward with great enthusiasm for the upcoming NOVA Restaurant Week. A frequent participant as a chef in restaurant weeks in Ohio, Rhode Island, and Washington, D.C., Stein has a unique plan-- he is offering the entire menu at a discounted price, not just a few select dishes as other restaurants do.
"Since we are brand new, offering the entire menu in its actual size portion, patrons have a much better experience," he said. "Since people get smaller portions from a limited menu elsewhere, Red's Table is raising the bar. The spirit of NOVA Restaurant Week is to get more people indoors and to benefit the consumer," Stein continues.
WUSA9's Great Day Washington will feature a restaurant per day from Arlington, Fairfax, Loudoun and Prince William counties during NOVA Restaurant Week. For more information, visit the NOVA Restaurant Week at www.novarestaurantweek.com.