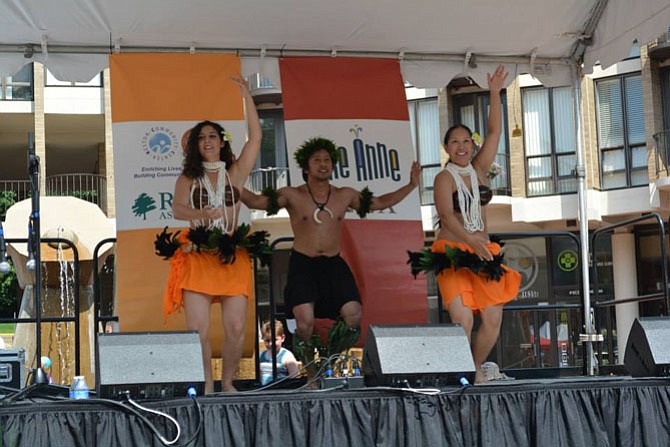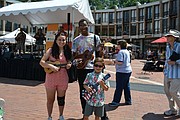 The 7th Annual Ukulele Festival at Lake Anne Plaza (Waterfront) at 1609 Washington Plaza, Reston, is on Saturday, July 9, from 10:30 a.m. – 6:00 p.m.
The festival features performances by several acclaimed ukulele musicians, music demonstrations, a public morning jam session, festival vendors, and other family friendly activities. The event features music genres ranging from blues, traditional Hawaiian, swing, and folk. Each group will lead festival goers in a strum-a-long session that will be fun for all ages. Individuals are welcome to bring their ukuleles or pick up one at the festival and enjoy learning the tiny instrument.

2016 Schedule
Open Mic Session
10:30 a.m. - 12:15 p.m. Community Stage Morning Jam Session at Café Montmartre
Main Stage
12:30 – 1:30 p.m. – Hula Monsters

1:45 – 2:45 p.m. – Aloha Boys


3 – 3:30 p.m. – Isa Pacifika Dancers (Traditional Hawaiian Dance Performance)

3:45 – 4:45 p.m. – Rachel Manke

5 – 6 p.m. – The Sweater Set
The festival is hosted by the Lake Anne Merchants with support from the Reston Community Center, Friends of Lake Anne (FOLA), and the Northern Virginia Ukulele Ensemble.
For more information, visit www.lakeanneplaza.com.