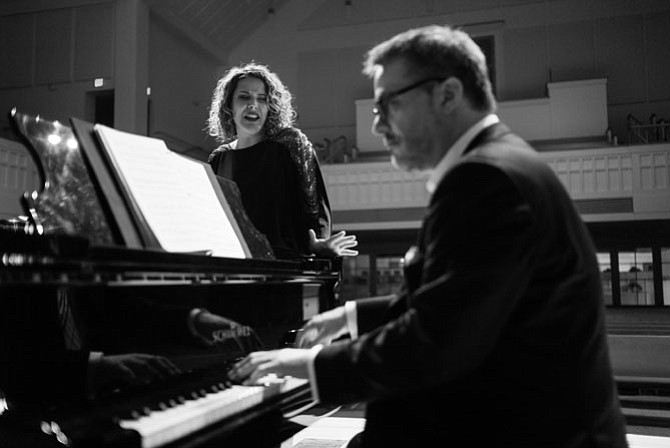 An unlikely combination of classical opera, jazz and beer is coming to Clarendon on Thursday when Danielle Talamantes, an opera singer who has performed at the Met, takes the stage for a free performance at Sehkraft Brewing.
Talamantes, who is originally from Vienna and has also lived in Arlington, will be performing songs from her new album, "Heaven and Earth: A Duke Ellington Songbook." Talamantes hopes the event will interest people because it's unique to the venue and the area.
"Opera tends to be really, really loud," Talamantes said. "So people at the bar might be like, 'What's going on?'"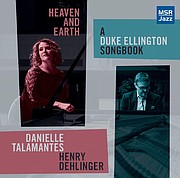 Talamantes has been singing since she was little, exposed to music at a young age by her mother, a church musician. She sang in choir in middle school, and studied at Virginia Tech and Westminster Choir College.
"It's been a slow and steady climb," said Talamantes, who performed at Carnegie Hall for the first time in 2007, and has performed at the Metropolitan Opera several times.

Although the idea of opera might be daunting to some, Talamantes and her accompanist and friend, Henry Dehlinger, believe the combination with jazz favorites will be appealing to many.
"We feel this is music that is far more approachable," than traditional opera, Dehlinger, who collaborated with Talamantes on the new album and arranged much of the music, said.

Talamantes says the event will be different from anything traditional opera-goers have experienced.
It's "totally fun, and actually works out well with the genre of jazz," she said.
Kimberly and Brian Knott, longtime friends of Talamantes', agree. They came up with the idea for the event when Sehkraft opened. Brian Knott, who is a manager at the brewery, saw the venue and knew it would be perfect for their friend's voice.
"It was amazing that we were able to put together the event," said Brian. "She wanted to get her CD out there in Arlington.
Kimberly Knott agreed, adding that the unique combination would make it fun for residents looking for a night out.
"We thought, you know, to have it in an open venue that people could come and have dinner and have drinks," Kimberly Knott said. "And really kind of make a fancy night of it."