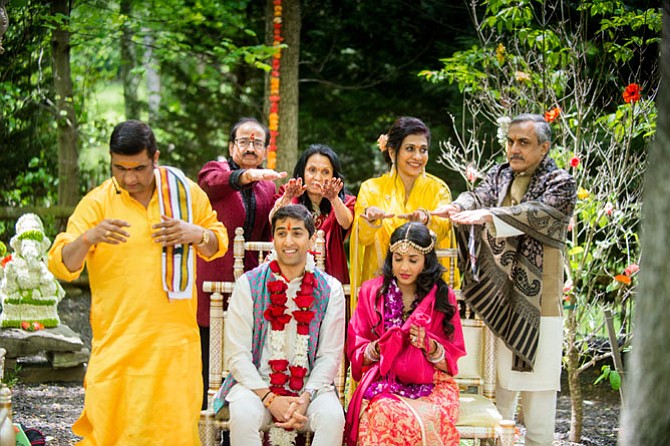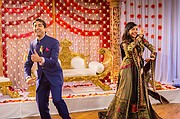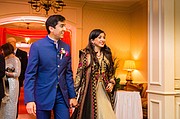 Raksha and Dinesh Mehta of Great Falls have announced the marriage of their son, Neil Mehta, to Riddhima Gandhi, the daughter of Shabnam and Gaurang Gandhi of Mumbai, India. The couple was married on Dec. 24, 2015, in Udaipur, India. The families celebrated the marriage in Great Falls on May 14 and 15.

The lead up to the traditional Hindu wedding ceremonies in India in December included a traditional Mehendi, or henna ceremony; a Sangeet, consisting of musical and dance performances by friends and family and a Baaraat, or wedding procession, by elephant and boat.
The U.S. celebrations in May included a reception at River Bend Golf and Country Club, with several Bollywood-inspired dances and performances by friends and family, as well as a "Laxmi Pravesh" at the home of Dinesh and Raksha Mehta, with a ritual "puja" to welcome their new daughter to their home.
The couple met in Palo Alto, California, in January 2011, where they were both pursuing graduate degrees at Stanford, she a master's in international policy and he an M.B.A.
The bride, 28, is a consultant for Castalia, an advisory firm based in Washington specializing in infrastructure development in emerging markets. She graduated with first-class honors from Cambridge.
The groom, 32, works at Apollo Global Management, an investment firm in New York, where he specializes in financial services investing and strategy. He graduated cum laude from Harvard, from which he also received a master's in applied mathematics.