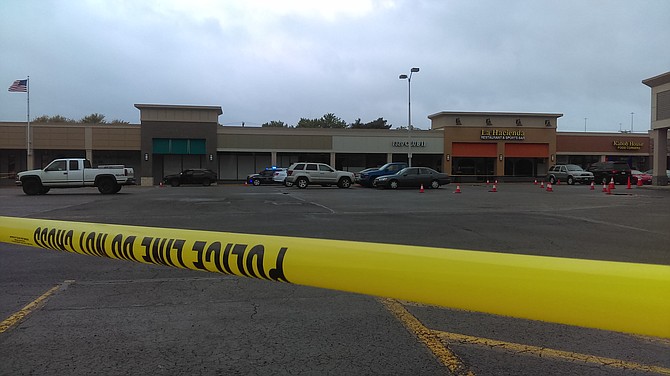 Fairfax County Police haven't announced any further arrests in connection with the May 21 armed robbery that took place at the Dubai Jewelers Store in the 7000 block of Brookfield Plaza in Springfield.
So far, they have made two arrests: 24-year-old William Timothy Franklin IV and 26-year-old Jasminder Sethi, both of Waldorf, Maryland.
Major Crimes Division and Internal Affairs Bureau detectives are continuing to work on their respective criminal and administrative investigations, a May 31 release from Fairfax County Police said.
The release also said a citizen who was injured in the crossfire between suspects and police has been released from a local hospital.
Though police believe the citizen was struck by a bullet fired by one of the suspects, they said the officer involved with the shooting is still on desk duty.
The May 31 release named the officer as ten-year veteran PFC Lane M. Leisey. The announcement ten days after the incident is consistent with with Police Chief Edwin Roessler's stated standard for releasing an officer's name following an incident where deadly force was used.