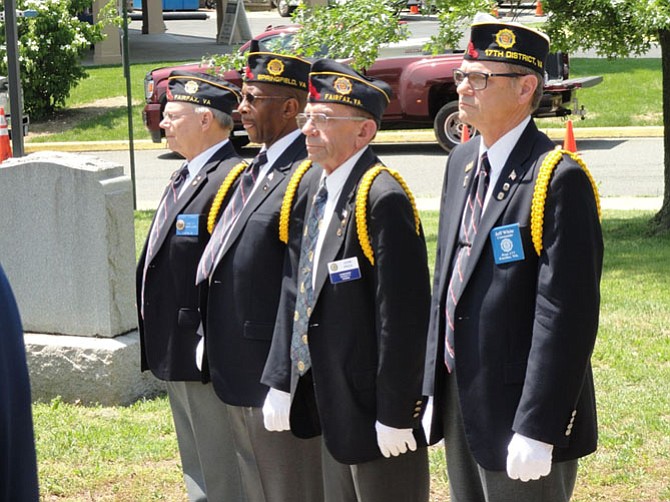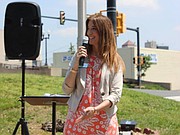 Delegate Eileen Filler-Corn (D-41) honored those who made the ultimate sacrifice. Filler-Corn participated in several Memorial Day events over Memorial Day Weekend. On Friday, Filler-Corn joined with Delegate Vivian Watts (D-39) to commemorate Memorial Day with the Greater Springfield Chamber of Commerce at the American Legion Post 176.
Those in attendance watched as members of the American Legion laid a wreath to honor the memory of all veterans in the Greater Springfield area. Addressing the veterans and active duty military members in attendance, Filler-Corn said, "You are truly heroes and your commitment to your country deserves the highest recognition and appreciation."
Filler-Corn states that having a large military population in her district has encouraged her to both introduce and co-sponsor military and veteran friendly legislation during her tenure in the House of Delegates. In addition to co-sponsoring several military friendly measures this past General Assembly Session, in 2015, Filler-Corn introduced and passed a bill (now law) that reduces from 30 to 20 days the allowable application review period after which a regulatory board within the Department of Professional and Occupational Regulation or the Department of Health Professions among others will be required to issue a temporary license to certain military spouses while the board completes its review.
Filler-Corn believes that this law will be beneficial to the many military spouses who leave their careers behind when their spouse gets transferred. Filler-Corn concluded by stating how proud she is to be a member of the General Assembly Military and Veterans Caucus which advocates for the interests of Virginia's Veterans and Military communities.