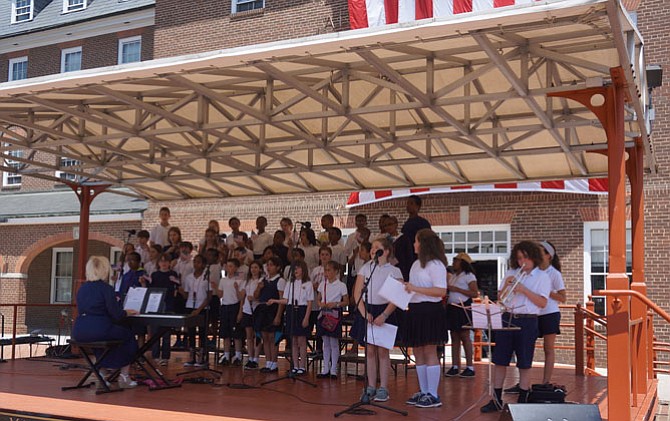 See more Lyle-Crouch concert photos on Facebook.
With a flag-draped City Hall as their backdrop, fifth-grade students from Lyles-Crouch Traditional Academy presented A Tribute to Memorial Day concert May 27 in Market Square.
Under the direction of Debra Lindsay, students from the classes of teachers Laura Murphy and Jeff Cave performed patriotic songs that included the hymns for each of the U.S. military academies.
Doug Gurka, a Vietnam veteran and incoming commander of American Legion Post 24, was honored by the students and spoke about the significance of Memorial Day.
Following the playing of Taps by Luca Gwathmey, the students lined up to shake hands and thank the American Legion service members and veterans that were in the audience.