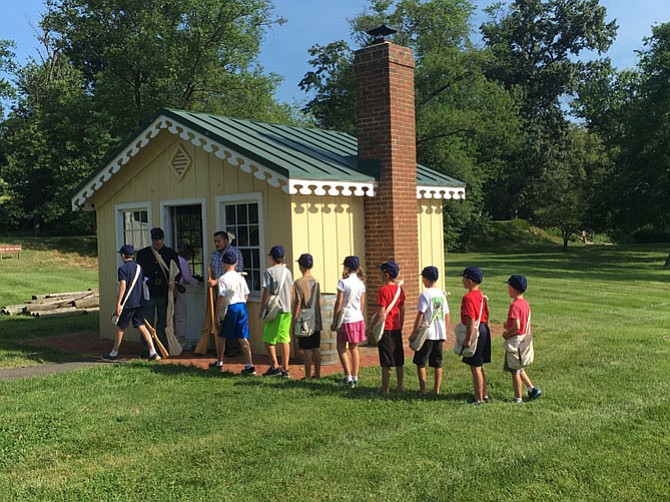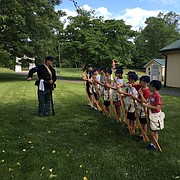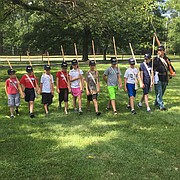 Nine children — eight boys and one girl — aged 9 to 12, participated in Fort Ward's Civil War Kid's Drill Day on Saturday, July 9, from 9 a.m. to noon.
Before the activities began, Fort Ward Museum Director Susan Cumbey gave the youngsters a short history lesson. During the Civil War, Fort Ward was a Union fort, and is currently the best preserved fort that participated in the defense of Washington.
"Drill Sergeant" Alan Spaulding taught the children a variety of drills from the Manual of Arms. Spaulding demonstrated with a real musket; the children used wooden cutout props. Spaulding also explained the specifics of a soldier's uniform and equipment.
Spaulding, a longtime Civil War reenactor, said he enjoys giving the young participants a "taste of what new recruits had to do to become a company of soldiers. The kids have fun, I have fun," he said.
Later, inside the Fort Ward library, participants made civil war canteens using paper plates, and illustrated their creations with patriotic designs. The children left sporting a Civil War kepi, a military cap.