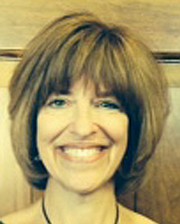 The Senior Academy is back for its second annual session starting on Wednesday, Sept. 7 at City Hall from 10 a.m. to noon and will continue every Wednesday through Sept. 28. The four-week course is designed to provide Alexandria's seniors with an opportunity to gain exposure to the city's various government functions, learn about local organizations that provide services and programs for our senior community, and help seniors get involved.

"The Senior Academy is a wonderful way for seniors to learn what Alexandria has to offer," said Arlene Hewitt, community activist and founder of the Senior Academy. "Participants will be amazed at all the ways in which they can become involved and make a difference."
Senior Services of Alexandria (SSA) is partnering again with the City of Alexandria's Customer Connection Office for this year's class. Topics include: Getting to Know your City; How you can Make a Difference; City Services for Seniors; Community Resources and Leisure, Cultural and Educational Opportunities.
Every week participants will meet at a different city location including City Hall, Police Department Headquarters, Charles Houston Recreation Center and Beatley Central Library to learn from local city government officials and non-profit executives talking about the different programs and services available.
The Senior Academy is a free program and light refreshments will be served at each session. Upon completion of the program, graduates will be recognized during a City Council meeting in November.
If you are interested in being part of this year's Senior Academy class, you can find out more information and download the application on SSA's website at seniorservicesalex.org or by calling SSA at 703-836-4414, ext. 110. Enrollment is limited to 25 people and applications must be submitted by Friday, Aug. 12.