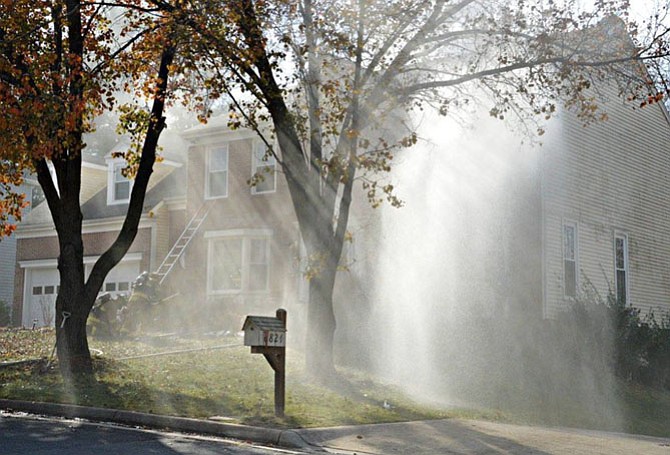 Fairfax County firefighters responded to a reported house fire in the 6800 block of Compton Heights Circle in the Clifton area of Fairfax County on Thursday, Nov. 24 at approximately 12:24 p.m.
A unit from Fire Station 17, Centreville, arrived on the scene of a two-story single family house and reported light smoke was visible from a second floor window. Firefighters were able to quickly extinguish the fire. Prior to fire department arrival, the occupants of the home had attempted to extinguish the fire unsuccessfully.
The fire was discovered by one of the occupants who called 911. There were working smoke alarms in the house that alerted occupants to the fire.
Fire Investigators determined that the fire originated on a mattress located in an upstairs bedroom. The cause of the fire was a juvenile using a lighter inappropriately.
Two civilians were transported to area hospitals with non-life threatening injuries. No firefighter injuries were reported. Red Cross assistance was not needed. Damages as a result of the fire were estimated to be $18,750.