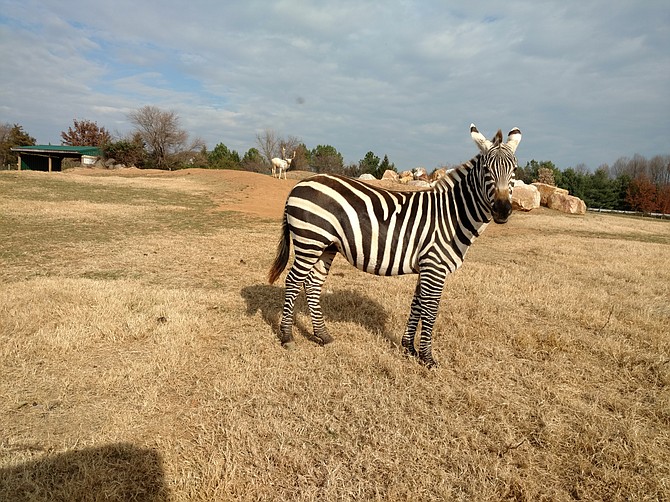 Vienna — Roer's Zoofari wishes to thank everyone that visited in 2016. The local support for the new ownership allowed the property to remain as a zoo in the Reston-Vienna-Great Falls area. Owners Vanessa and Jacob Roer added new exhibits, encounters and infrastructure upgrades including giraffe exhibit and encounter, camel encounters, bobcat exhibit and walking paths.
With continued support from patrons, the Roer's plan to open up a deer woods walk, lemur islands and a new discovery barn with interactive animal programs, as well as indoor event venue space. There are preliminary plans to add an exhibit for the fastest mammal on earth!
The education staff at Roer's Zoofari is currently taking reservations for off-site, live animal education programs at schools and birthday parties. Special incentives are in place for early bookings of 2017 birthday parties and field trips - such as a complimentary animal program featuring four different animal ambassadors.
The zoo is open year round with nearly all of the animals on exhibit on days when the weather is above freezing and dry. Animals that are kept inside in freezing temperatures, or days with heavy wind and rain include the parakeets and giraffe. The camels and those animals in the safari love the cooler weather and especially enjoy visits and feeding from the bus. They can be seen kicking and bucking playfully on the breeziest of days.
Those looking for unique Christmas gifts for animal lovers and anyone with a good sense of humor should check out the Zoofari gift shop. Hundreds of new items have arrived just in time for the holidays - animal themed sleep wear and socks; animal selfie mugs, cups, magnets and coasters; gemstone jewelry, and everything dinosaur! Care has been made in selecting gifts that are fair trade, earth friendly as well as made in the USA. And of course there are always annual passes!
More information can be found at www.roerszoofari.com.