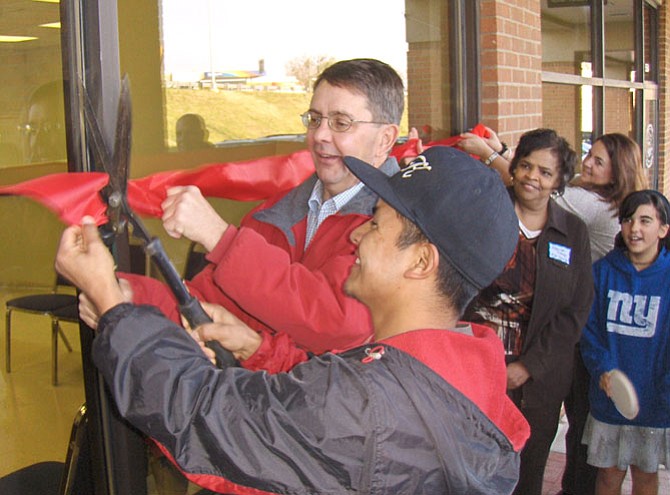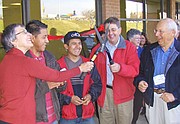 When the Centreville Labor Resource Center (CLRC) opened its doors, five years ago, to serve the community's immigrant population, it was hoped that it would be a success. But no one knew for sure.
Now, though, it's safe to say that things are going well for this local job center.
And that's thanks to the workers, themselves, and to the dedicated volunteers of the Centreville Immigration Forum (CIF), which runs the daily operations of the CLRC.
It's also due to the local residents who have come to embrace the center and hire its workers regularly to perform a variety of jobs, both inside and outside the home. So it's only fitting that the public is invited to help the CLRC celebrate its fifth anniversary, this Sunday, Dec. 11, from 2:30-6:30 p.m.
The festivities will be held at the center at 5956 Centreville Crest Lane in the lower level of the Centreville Square Shopping Center. The fun includes a professional, Guatemalan marimba band performing throughout the afternoon, traditional food provided by the worker community, and a piñata.
"In the 5 years since opening the center, the workers, volunteers and staff there — more than 1,000 of us — have not only survived, we have thrived," said CIF President Alice Foltz. "Joining our talents together to be a local solution to a local problem, CIF created a space that has served more than 900 residents who needed to hire temporary labor."
The center has become a community home for immigrants from Central America, South America, the middle East, Ghana and Sierra Leone, Korea and Afghanistan. Workers have learned trade skills and the English language while also learning about health, finances and traveling in Northern Virginia. Even unemployed, life-long residents have benefited from the CLRC job offerings.

CLRC is the only trade-skill-based, indoor job and job-training site in Northern Virginia. Workers who obtain jobs through the center are protected from wage theft by the CLRC staff, and employers know the skills of the workers they're hiring. And, added Foltz, "We pride ourselves on customer service and follow-up."
For more information, or to hire a worker, call the center at 703-543-6272. Director Jasmine Blaine or one of her assistants will be glad to answer questions.