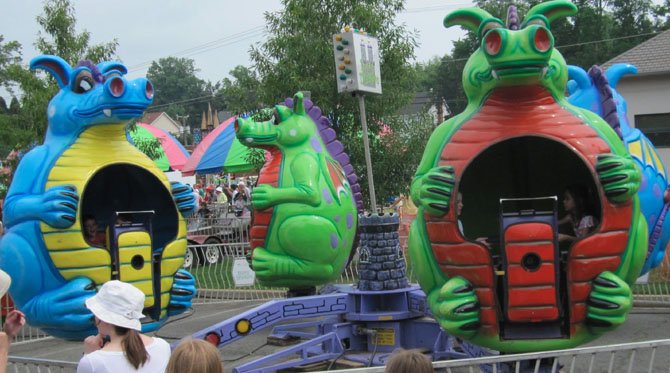 Photo Gallery
Viewpoints: What Do You Enjoy the Most About Springtime in Vienna?
Click Photo for Flash
Ongoing
Summer on the Green Concert Series. 6:30 p.m. Wednesdays, Fridays, Sundays. Vienna Town Green, 144 Maple Ave. E., Vienna. A series of free performances presented by the Town of Vienna and its sponsors, Please bring chairs and/or blankets. No alcoholic beverages are permitted. They recommend leaving pets at home. 703-255-7842. viennava.gov.
Friday/April 29
Tree Planting. 4:30 p.m. Glyndon Park, 300 Glyndon St., NE, Vienna. Join the town in celebrating the newest tree in Vienna in honor of Arbor Day. 703-255-6300.
Saturday/April 30
Taste of Vienna. 11 a.m.-8 p.m. 400 Center St., South, Vienna. Showcases the many restaurants of Vienna. Rain or shine. Admission is free. tasteofvienna.org.
Sunday/May 1
Sunrise Garden Opening. 6-10 a.m. Meadowlark Botanical Gardens, 9750 Meadowlark Gardens Court, Vienna. Photographers, birders, strollers, and anyone who enjoys a peaceful morning walk are invited to visit during special hours. $2.50-$5. Novaparks.com.
Saturday-Monday/May 28-30
ViVa! Vienna! Saturday-Sunday, 10 a.m.-10 p.m. Monday, 10 a.m.-6 p.m. 245 Maple Ave., W, Vienna. Family and community oriented celebration of Memorial Day and the greater Vienna Community spirit. http://vivavienna.org/.