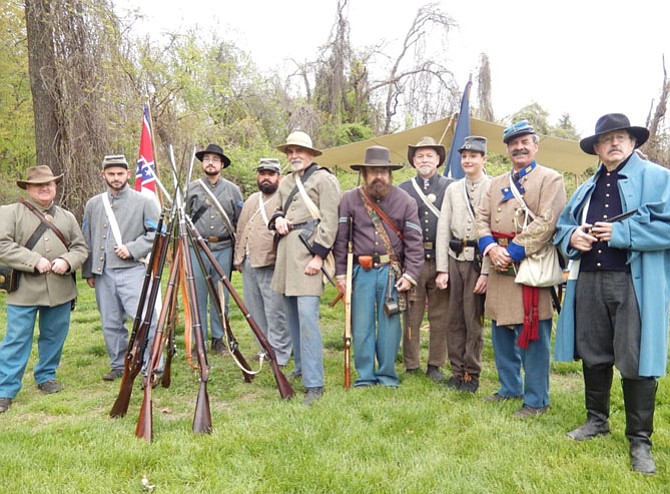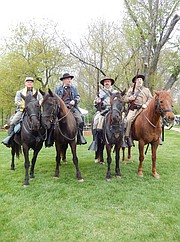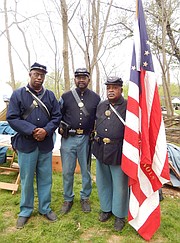 A significant chapter in American history will come to life this Saturday, April 30, during the 16th annual Fairfax Civil War Day. It is set for 10 a.m. to 5 p.m. at Historic Blenheim, 3610 Old Lee Highway in Fairfax.
Civil War re-enactors, displays, a cannon-firing demonstration, hayrides, music, a blacksmithing demonstration, and people dressed up as historic figures will all be part of the festivities. Also planned are guided tours of the first floor of the Blenheim house and its famous graffiti written by soldiers.
Admission is $5, adults; and $3, children 12 and under. Children 2 and under are free. Proceeds benefit the restoration of the Historic Blenheim Estate. Free parking and full accessibility shuttle service will be provided at Fairfax High School, 3501 Rebel Run. (Parking is not available at the event site).
Attendees will be able to experience Civil War camp life, as well as a variety of living history presentations. New this year will be games of cricket, which was the type of baseball played back then, and people of all ages are welcome to join in the fun. All of these events take place on a wooded, 12-acre estate that features a home built circa 1859.
There will also be a selection of rare, historical Civil War documents on display, including vital court documents, plus sketches drawn by a Civil War soldier. Special guests will portray historical figures including Clara Barton, Gen. and Mrs. Robert E. Lee, Col. John S. Mosby, Gen. James Longstreet, aeronaut Thaddeus Lowe and preservationist Sarah Tracy.
In addition, re-enactors will demonstrate and discuss a wide assortment of topics including cavalry tactics, African American units in the United States Colored Troops, medicine, blacksmithing with a replica 1862 traveling forge, and the preservation of Mount Vernon. Also slated are talks on a variety of Civil War subjects, such as the Arlington Freedman's Village, slavery and the end of the war.

Another one of this year's highlight will be an exhibit of original art from Private Robert Sneden, who documented the war via meticulous, detailed, pen-and-ink maps and sketches. Civil War documents from the Fairfax County Circuit Court archives will also be on display in the site's Civil War Interpretive Center.

There will also be youth "boot camps" for children, author/vendor tents and wagon rides through soldier camps. Period music will be performed by Dearest Home, which will present a workshop on abolitionist songs, too.
Putting on this event are the City of Fairfax, Historic Fairfax City Inc. and the 17th Virginia Infantry, Company D "Fairfax Rifles." For more information, including directions and parking, go to www.fairfaxva.gov or call 703-591-0560.