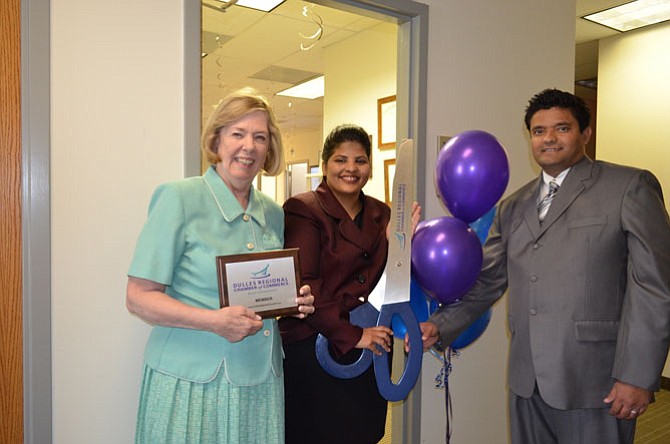 Family Hearing Services held its grand opening on Wednesday, Sept. 16, and is now open for business. Eileen Curtis, president of Dulles Regional Chamber of Commerce and Lauri Swift, its director of membership along with other chamber members and local entrepreneurs were present to welcome Family Hearing Services.
Family Hearing Services will be open on Monday to Friday from 8:30 a.m. to 5 p.m. and is located close to Route 50 and Route 28 at 14102 Sullyfield Circle, Suite 350c, Chantilly.
Family Hearing Services is a locally owned and operated comprehensive audiology practice. Services include audiological evaluation, cerumen management, tinnitus evaluation, hearing aid evaluation and hearing aid fitting and repairs. Visit www.familyhearingva.com .