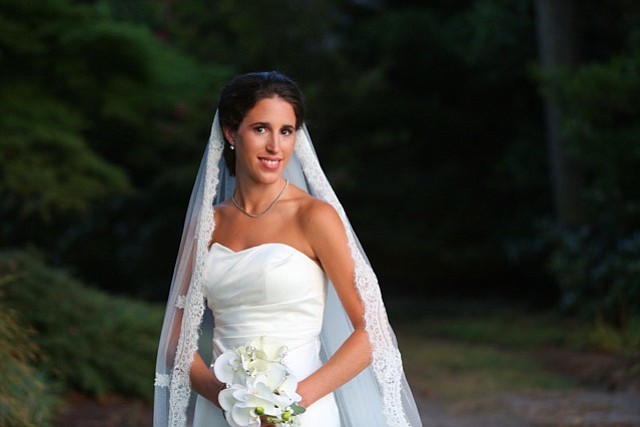 Dr. Alexa Elise Pitts and Dr. Michael Clarkston Soult II were united in marriage on Saturday Sept. 5, 2015 at Freemason Street Baptist Church in Norfolk. It was officiated by the Rev. Dr. Charles Randy Ashcraft. Following the ceremony, a reception was held at the home of the bride's parents.
Lexie is the daughter of Mr. and Mrs. Paul Murry Pitts of Norfolk and the granddaughter of Mr. and Mrs. Richard Fox Aufenger, Jr. of Norfolk and Mrs. Shirley M. Pitts of Alexandria and the late Paul D. Pitts. Michael is the son of Dr. and Mrs. Michael Clarkson Soult of Columbus, Ohio, and the grandson of Mrs. Hope C. Wilcoxon of Reynoldsburg, Ohio, and the late James H. Wilcoxon, Sr. and the late Mr. And Mrs. Edgar L. McKinley of Columbus, Ohio.
The bride was escorted by her father and given in marriage by her parents. Miss Cary Coles Pitts, the bride's sister, was the maid of honor. The bridesmaids were Mrs. Stephanie Friedrich Landry, Miss Jaime Morgan Maskill, Miss Courtney Susan Parsons, Mrs. Kathryn Williamson Stewart, Miss Katherine Hanson Stiner, and Miss Victoria Ann Ross.
Mr. James Christian Soult, the groom's brother, served as the best man. The groomsmen were Dr. McKinley David Soult, Mr. Brian Scott Cave, Dr. Casey Oliver Hurst, Mr. Reed Adam LaPlante, Mr. Nicholas Antony Schroeder, and Mr. James Robert Yowell.
The couple will reside in Norfolk.
More like this story