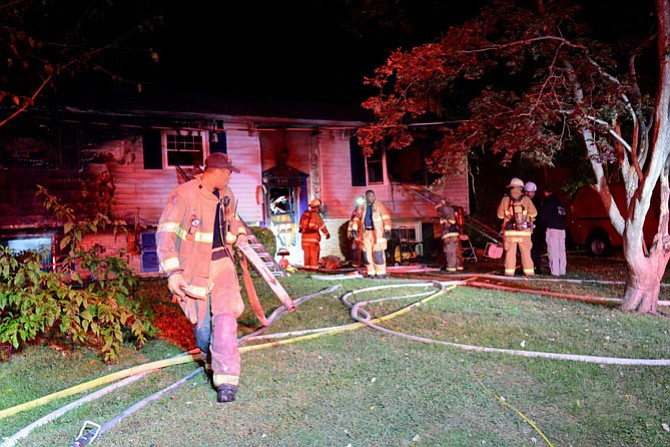 Fairfax County Fire and Rescue Department Units responded to a townhouse fire Saturday, Oct. 17, at approximately 11:45 p.m., at 8634 Woodward Ave.
Firefighters encountered smoke coming from the two-story, split foyer home upon arrival. Firefighters brought the fire under control in approximately 20 minutes. Six adult males were home at the time of the fire and escaped unharmed. The occupants were alerted to the fire by an odor of smoke. There were no working smoke alarms in the home. All occupants of the home were displaced. Red Cross is providing assistance to the displaced occupants. Damage is estimated at $266,000.
No civilian injuries were reported. One firefighter was transported for medical evaluation after returning to the fire station.
According to fire investigators, the fire originated in the basement and is under investigation.