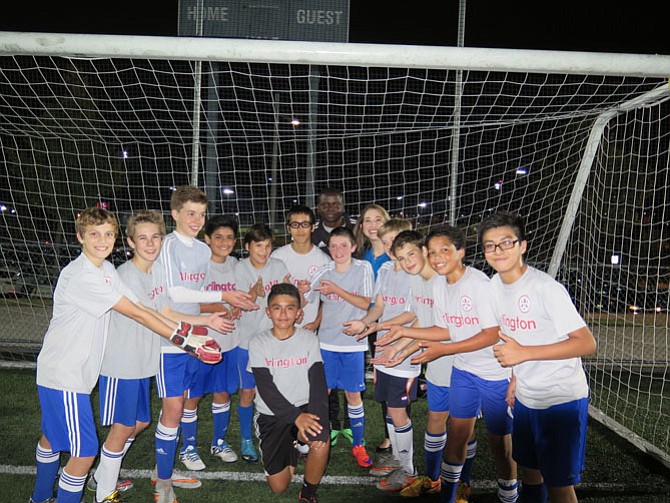 Arlington Soccer Association (ASA) player Douglas Murcia was honored on Nov. 4 for receiving an $800 scholarship from VCO Orthodontics.
Dr. Crissy Markova, DMD, met with Murcia, his parents and his travel soccer team, Barca Blue, after practice that night, and brought the team pizza and VCO water bottles.
Markova awarded two ASA scholarships this year — an $800 needs-based scholarship and a $300 scholarship. She said she created the scholarships to reward players who are a great example of commitment in the Arlington soccer community. As part of the application process, players must say how their commitment to playing travel soccer now will benefit them later in life.
VCO, located in Rosslyn, provides of orthodontic care for adults and teens.
ASA offers recreational, developmental and travel soccer, as well as a number of camps, clinics and other programs throughout the year. More than 9,000 children take advantage of ASA programs each year.