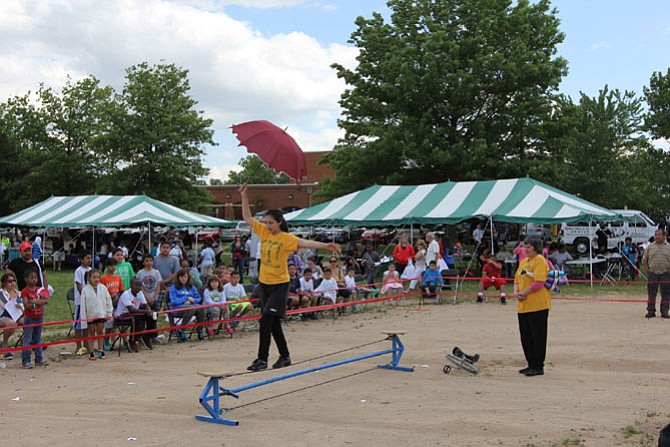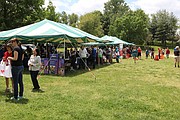 Linda Patterson, executive director of the Lorton Community Action Center, said about a fifth of the local population their organization serves is suffering from chronic health-related issues.
"Diabetes, high blood pressure, or both," she said, people "are struggling to try and stay healthy."
Getting these people and their families more assistance, screenings and other information on services available to them are some of the main goals of the Hope & Health Festival, a free community event sponsored by the Lorton Community Action Center and South County Cares.
"Being able to have someone keep an eye on things, even if it's through an event like this, is really important," said Patterson, "especially given the challenges with transportation in South County."
Patterson applauded health-minded events at the Fairfax County Government Center and SpringFest at the Workhouse Arts Center in Lorton. "The problem is if you live on this side of Lorton, getting over there is virtually impossible if you lack transportation."
The Hope & Health Festival is scheduled for its third edition on May 16, taking place behind the Lorton Library. The location makes it walkable and accessible by public transportation for many of the people Lorton Community Action Center serves, Patterson said.
Professionals from the Inova Lorton Healthplex will be providing free screenings for skin conditions, stroke risk, blood pressure and non-fasting cholesterol.
"That sort of information is a leading indicator for other sorts of problems that might arise later — pre-diabetes, heart disease, blood disorders — and really important to know," said Inova spokesman Curt McCormick. "By providing screenings in the community, we can help people stay well, rather than get better after — that's the goal. For a community to be vibrant, good health is really a prerequisite."
A handful of Fairfax County organizations will be on hand, including the Office for Women & Domestic Violence Services, as well as a dozen other vendors ranging from physical therapy and yoga to the Women, Infants, and Children special supplemental nutrition program.
Entertainment for younger family members will include inflatable activities, the Jim Moyer Circus Club at 1 p.m. and free food and haircuts.
The Hope & Health Festival takes place Saturday, May 16, from 11 a.m. until 2 p.m. behind the Lorton Library, 9520 Richmond Highway in Lorton. Visit www.southcountycares.com for more information.