Centreville — Dylan Cooper, a jazz pianist from Centreville, will perform with the Summer Jazz Academy, directed by Wynton Marsalis, at the Castleton Festival this weekend.
Cooper, 17, joins 42 other gifted U.S. high school jazz students selected by Jazz at Lincoln Center to participate in the new advanced training program.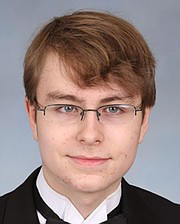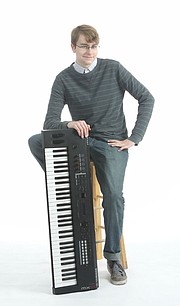 This is the first year for the Summer Jazz Academy, Jazz at Lincoln Center's first music education and performance high school summer program. It is also the Castleton Festival's first all-jazz endeavor.
The Summer Jazz Academy is hosted by the Castleton Festival, a not- for-profit performance series and training program for young artists, founded by conductor-violinist-composer Lorin Maazel and his wife, Dietlinde Turban Maazel, to mentor talented young professional musicians in a harmonious, supportive setting. Lorin Maazel and Marsalis announced their partnership shortly before Maazel's death in July 2014.
"At Jazz at Lincoln Center, we believe in a holistic education," Marsalis said. "We believe in a 'hands-on' approach to education. We will teach kids to play at the highest level, but we also want the Jazz at Lincoln Center Summer Jazz Academy experience at Castleton to be transformative and to invite young people into the feeling of jazz."
The two-week institute is designed and instructed by Marsalis and an elite faculty. Students study jazz aesthetics, culture, and history, and they perform in big bands and small combos. The curriculum and format are based on Jazz at Lincoln Center's 27-year history of education in jazz performance and appreciation.
The students will be on the bill this Saturday and Sunday, Aug. 1 and 2, with the Jazz at Lincoln Center Orchestra. Marsalis will headline both shows.
Cooper, who performs during the school year with the Westfield High School Jazz Band, said that the Summer Jazz Academy has been "intense" and invaluable for his growth as a musician. He describes, for example, the pianist/instructor, Helen Sung, demonstrating a mambo style on the piano for the ensemble. "Just from watching her I learned how to play the style and how to keep a repeated accompaniment interesting," said Cooper. "She would play the pattern, then throw in a run up the scale and then hit a chord and go right back to the pattern again. She is pushing me out of my comfort zone, which is great."
Details
Jazz at Lincoln Center's Summer Jazz Academy
When: 7 p.m. Aug. 1 and 3 p.m. Aug. 2
Where: Castleton Festival, 7 Castleton Meadows Lane, Castleton
Tickets: $35-$200
Contact: 866-974-0767 or www.castletonfestival.org