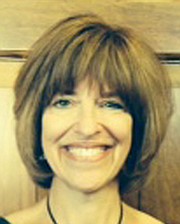 Alexandria — Senior Services of Alexandria (SSA) along with the City of Alexandria is reaching out to seniors 60 and over to participate in a 4-week "Senior Academy." The Academy's goal to inform Alexandria residents about the various city government programs and services available to seniors and to encourage them to get involved in all that the city has to offer. Academy participants will also hear from local organizations and non-profits who also provide services to seniors.

"Senior Services of Alexandria is excited to be a part of the "Senior Academy," providing another avenue for seniors in the city to learn about the many services and programs available" stated Donna Shaw, SSA's board of directors chair.
The Senior Academy will be held each Wednesday from 10 a.m.-noon on Sept. 9, 16, 23 and 30. Sessions will be held at City Hall, Charles Houston Recreation Center, Police Headquarters and Beatley Central Library. Attendees will "graduate" during a City Council meeting in October. Topics include: Getting to Know Your City and How You Can Make a Difference; Community Resources; City Services for Seniors; and Leisure, Cultural and Educational Opportunities.
Each session will feature local city government officials and non-profit executives talking about a broad array of topics. Participants will learn about the annual budget process, programs offered for seniors by the city and local agencies, cultural and recreational activities, and the many ways our safety officials are looking out for the senior community. There will be plenty of time for interaction with local officials during this unique opportunity to learn how Alexandria works and how it supports our older residents. The Senior Academy is a free program and light refreshments will be served at each session.
If you are interested in becoming an informed and involved Alexandria resident, you can find out more on SSA's website at www.seniorservicesalex.org or by calling SSA at 703-836-4414, ext. 113. Enrollment is limited to 25 city residents and registration closes on Friday, Aug. 14.
Don't miss this unique opportunity to learn how to take advantage of all our wonderful city has to offer.