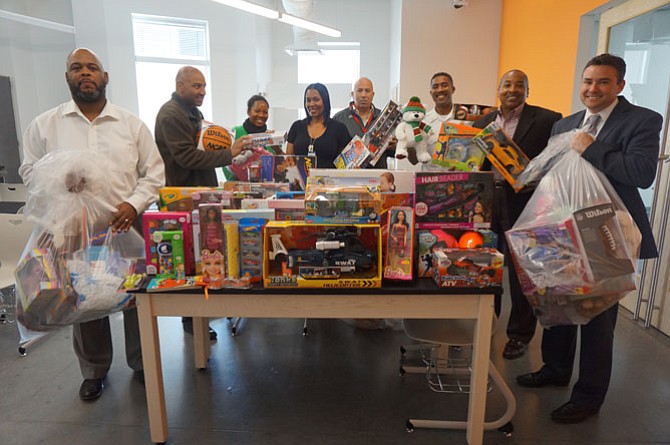 Members of the Departmental Progressive Club stopped by Jefferson-Houston Elementary School Dec. 15 to deliver more than 100 toys for students in need.
"We are so thankful for what the Departmental Progressive Club has done," said Jefferson-Houston principal Chris Phillips. "Each toy here means one more kid will wake up happy."
In addition to toys, DPC members also donated $200 in Giant grocery store gift cards.
"Our members want to do what we can to help the community," said toy drive organizer Willie Bailey. "So we held an event at the club and asked everyone to bring a toy for Jefferson-Houston."
According to social worker Karima Wade, the need at Jefferson-Houston continues to grow.
"We have a lot of children from homeless families here," Wade said. "We didn't get as many donations from local churches this year so these toys and gift cards will be a great help."
Lead social worker Arnecia Moody said the DPC has been a longtime supporter of children in need in the community.
"The DPC really stepped up to help those kids who normally wouldn't get anything over the holidays," Moody said. "They support us not just with toys, but as role models in the community."