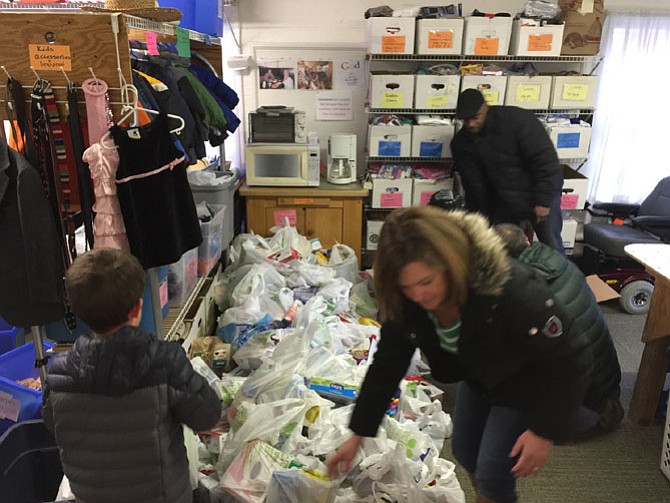 For the past five years, Fairfax County has put together "Stuff the Bus: Helping Fairfax Families" food donation events in collaboration with local grocery stores, nonprofit organizations and Fastran buses with drivers from MV Transportation.
Buses appeared in 13 different locations around the county between Jan. 17 and Feb. 16 this year.
One of the final Stuff the Bus drives took place Feb. 14 at the Giant grocery store in Kingstowne Center and benefitted the Koinonia Foundation. Koinonia is an ecumenical nonprofit that's helped families and individuals in the Franconia and Kingstowne areas with food, clothing and emergency financial services for the last 50 years.
According to Koinonia executive director Robert Petitti, Saturday's event raised $735 in donations and 1,200 pounds of donated food.
For more information on Stuff the Bus, visit www.fairfaxcounty.gov/living/food/stuffthebus. More information on how to get involved with Koinonia is available on their website www.koinoniacares.org.