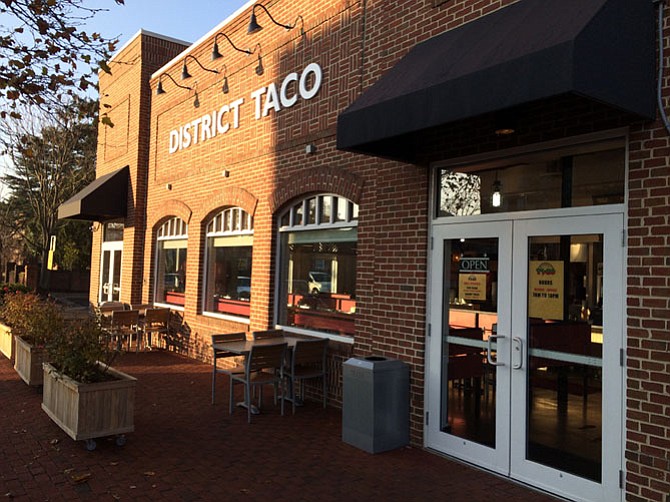 It's the middle of the holiday season, and free time is short. Often, spare time is downright nonexistent, in fact, and the thought of sitting down to a home-cooked meal is but a dream. Here are three remedies that are sure to lend a hand during breakfast, lunch, and dinner.
Breakfast: Stomping Ground, 2309 Mount Vernon Ave.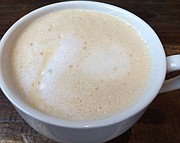 A low-key, walk-in establishment that's new to the Del Ray scene, Stomping Ground will give you everything you need to get revved-up in the morning. Fair warning that you'll want to sit down and relax with a café au lait (with both dairy and nondairy options), but if you're really set on grab-and-go, they can do that for you too.
The first thing you'll notice about Stomping Ground's menu is the biscuits. As a sandwich, served with gravy, by themselves — biscuits serve in many functions here, and you would do well to take part in the trend. Slightly crispy on the outside and wonderfully tender and crumbly on the inside, these biscuits will allow any Southerner to hark back to their childhood (or their grandmama) and will introduce any Yankees to the Real Deal right away.
For something hearty and portable, the Farmers Frittata sandwich is always a solid bet. Made with seasonal ingredients, its filling changes from time to time but the wonderful eggy flavor remains. Need fuel for the whole day? Give the Classic sandwich a try; its filling of fried chicken and pimiento cheese will give you the protein (and caloric) boost you need to see you through the hours ahead. A side of grits wouldn't hurt, either.
Lunch: District Taco, 701 S. Washington St.
District Taco has become a bit of a legend in the D.C. area. Beginning as a food truck in 2009, it has since expanded to half a dozen brick-and-mortar locations, including one in Old Town, which opened to much rejoicing one year ago. Serving Yucatan-style Mexican food from morning till night, it's an excellent place to drop in, pick up a taco or two, and head back out to face the busy day ahead.
The restaurant opens early enough in the day (7 a.m.) for diners to enjoy breakfast — and indeed, District Taco does have an all-day breakfast menu for just such an occasion — but at lunchtime, your best bet is a burrito. Take a long look at the proteins and toppings before making your decision. The list is lengthy and enticing, but the wise diner knows that not everything under the sun can fit into a single burrito, so choose wisely. Some local favorites: Barbacoa shredded beef, al Pastor rotisserie pork (marinated with guajillo chilies and chopped pineapple), or vegetarian. Add some veggies and top the masterpiece with one (or more) of District Taco's salsas at its salsa bar, and you'll be in good shape until dinnertime.
Dinner: Oriental Bistro, 3221 Duke St.
Though it sports a proper dining room as well, Oriental Bistro (formerly Oriental Star) is a gem of a place to order takeout or delivery on a busy evening. It's true: Chinese food can be a bit, shall we say, typical when it comes to a delivered-food choice, but Oriental Bistro bears this mantle proudly and surpasses expectations.
When perusing the menu, one tidbit that stands out is the "mock meat." Plant-based eaters, rejoice: Now you, too, can enjoy Mongolian beef, Hunan pork, or sweet and sour shrimp. But omnivores will also be quite at home with this menu, which offers all of the takeout staples and more.
Order the fried rice (with your choice of protein) and you'll have at least two meals taken care of; select the General Tso's Chicken and you'll be treated to a spicy, slightly sweet entrée that's teeming with flavor. Order a couple of spring rolls and your meal is complete. With that, you can get back to the business (or busy-ness) of the holidays.
Hope Nelson owns and operates the Kitchen Recessionista blog, located at www.kitchenrecessionista.com. Email her any time at hope@kitchenrecessionista.com.