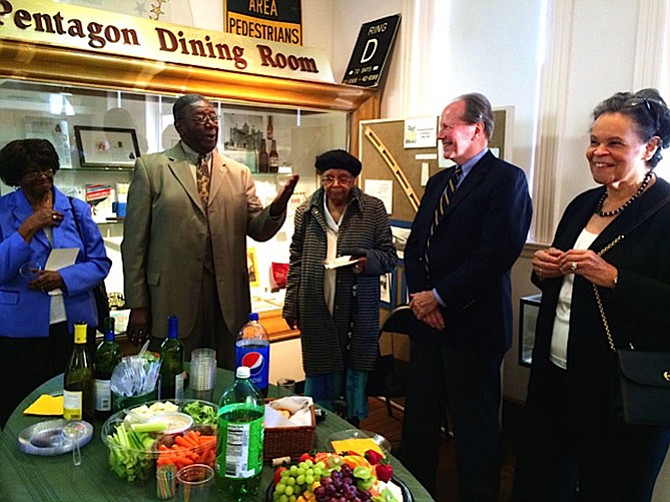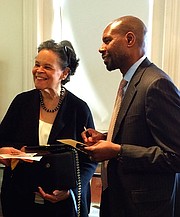 The Arlington Historical Society (AHS) and the Black Heritage Museum of Arlington (BHMA) inaugurated the first permanent museum exhibit on the black experience in Arlington County with a reception on Saturday, April 4 at the Arlington Historical Museum. Attendees included members of the Arlington County Board, School Board and history activists.
AHS President John Richardson and BHMA President Craig Syphax made welcoming remarks, followed by Museum Director Dr. Mark Benbow, who described the challenges of creating an exhibit when historically significant artifacts are in short supply. Benbow acknowledged the role of exhibit curator Dr. Kevin Strait of the Smithsonian African-American Museum, who created the exhibit narrative and assembled its contents. A special guest was Dr. Charlene Drew Jarvis, daughter of Dr. Charles Drew, one of Arlington's distinguished black residents, who established a system for blood storage and shipment that saved many American and Allied soldiers' lives during World War II. Drew was killed in an automobile accident in 1950. Jarvis is a key contributor of exhibit memorabilia of her father. The museum already is the holder of Drew's saxophone and eyeglasses.
The exhibit is open to the public at the Arlington Historical Museum at 1805 South Arlington Ridge Road, and is open from 1-4 p.m. Saturdays and Sundays.