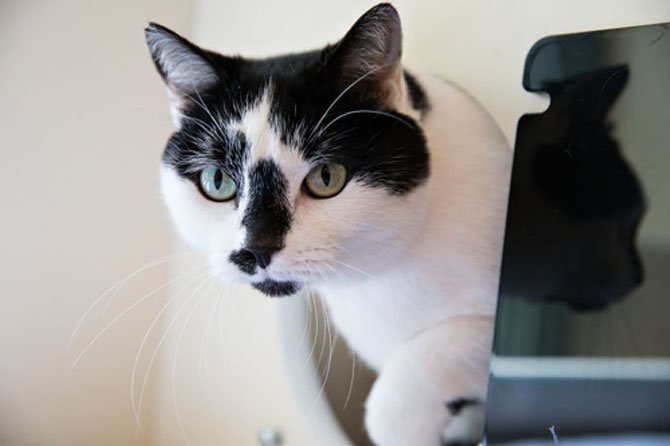 Due to a new law, as of July 1, a judge can make decisions regarding a pet's care and custody when they have been in abusive households.
The Animal Welfare League of Arlington (AWLA) has been helping pets in a variety of crises through its Safekeeping program since 2005. Safekeeping provides a free, temporary refuge for pets in compromising situations so that their owners can reassume responsibility when they are able. With the passage of the Virginia Pet Protection Act, AWLA expects to see more activity for its Safekeeping program in the coming months.
"Hardship can strike at any time and force less than desirable circumstances on a pet," said Neil Trent, president and CEO of AWLA. "In recent years, a strong connection has been documented linking animal abuse and domestic violence. Women often delay their decision to leave an abusive partner out of concern for the safety of their pets."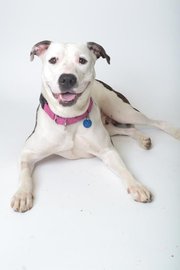 In a time of the financial crisis during the mid-2000s, when foreclosures were wider spread, Safekeeping was launched to provide a temporary shelter for pets whose owners planned to ultimately reunite with their animals. The AWLA recognized that there are a plethora of circumstances that strip loving pet owners of the financial and emotional faculties to care for their animals. As it has evolved, Safekeeping has seen its fair share of animals rescued from dangerous situations.
Although not specifically designed for animals who have been in domestically abusive households, Safekeeping is no stranger to helping out pets in need and is optimal for pets and owners affected by the recent law. It has helped pets in the midst of foreclosure, catastrophic illness, owner's death, flood and fire in the nine years it has been running.
"At AWLA our steadfast mission is to improve the lives of animals and one way in which we accomplish this objective is through our Safekeeping program," Trent said. "During a crisis, pet owners just need a little short-term help until they are reestablished, but often times they have no one willing to take care of their animals and they can't afford boarding fees."
The Safekeeping program is designed to take pressure off pet owners for two weeks while they get the help they need. Knowing that these animals are in safe hands gives people in crises less to worry about.
"Having the animal cared for in a safe area is important," Trent said. "When the issue is resolved, there is going to be a pet to come back to the family. It's been very popular."
Although not designed to be a long-term solution, Safekeeping is an option for people and pets who are in need of rescue from domestic upheaval.
The program is free and available for pets of residents of Arlington County and the City of Falls Church. Pets can stay at the Safekeeping shelter for up two weeks and the pet's owner has to contact AWLA once a week to check on their pets. People can also visit their animals staying with Safekeeping during AWLA's regular business hours.
One Arlington resident, Sandra Danford-Blackledge, placed her white Pit Bull, Buddy, in Safekeeping's hands last January as a last resort. Her husband had to live outside with Buddy because their Arlington winter shelter could not accept canines. When she and her husband were both hospitalized and unable to be adequate caretakers, they turned to Safekeeping.
"It was traumatizing to put him somewhere, but we had nowhere else," Danford-Blackedge said. "We were so concerned he thought we were just abandoning him. But, I think the people that work there are really caring and they like their jobs and are good with the animals, so I felt confident. They were just so loving and so caring."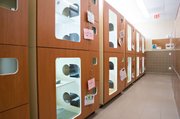 She noted the people at Safekeeping even accommodated Buddy's picky taste when he was not eating the regular food they served.
Since its inception, Safekeeping has cared for more than 200 animals before reuniting them with their owners.
"We try to be as supportive as we possibly can," Trent said. "We will work with families. The situation is meant to be temporary, but we will work with families.
To learn more about community services, like the Safekeeping program or adoptable animals, visit www.awla.org or call 703/931-9241. AWLA's diverse selection of companion animals including cats, dogs, rabbits, birds and hamsters can also be viewed by downloading the free Arlington Pets App.