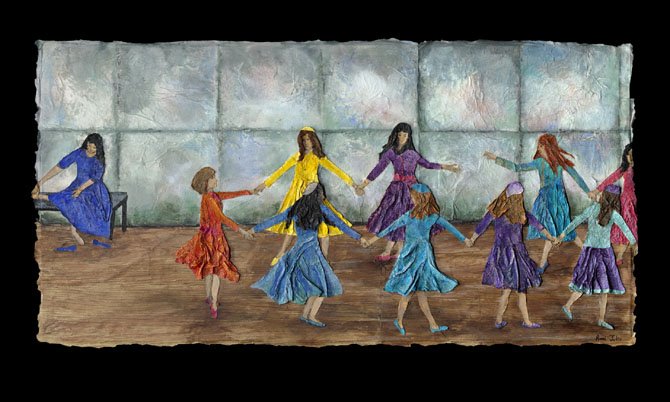 New works by Ronni Jolles will be featured in her September show, "Painting with Paper," at Reston Art Gallery & Studios (RAGS), 11400 Washington Plaza, Reston, on the waterfront of Lake Anne Plaza.
All are welcome to attend the opening reception on Sunday, Sept. 7 from 2 until 4 p.m., and Meet the Artist, Ronni Jolles on Sunday, Sept. 28 from 12 until 5 p.m. The exhibit can be viewed from Sept. 4 through Oct. 2 on weekends during gallery hours of 10 a.m. until 5 p.m. on Saturdays and 12 until 5 p.m. on Sundays.
In October, RAGS will showcase the works of artist Joan Kelly, renowned for her acrylic paintings of bright, bold scenes, and through November and December, the diverse works of all RAGS artists will be featured. For more information about RAGS, call the gallery at 703-481-8156, find it on Facebook, and visit www.RestonArtGallery.com.