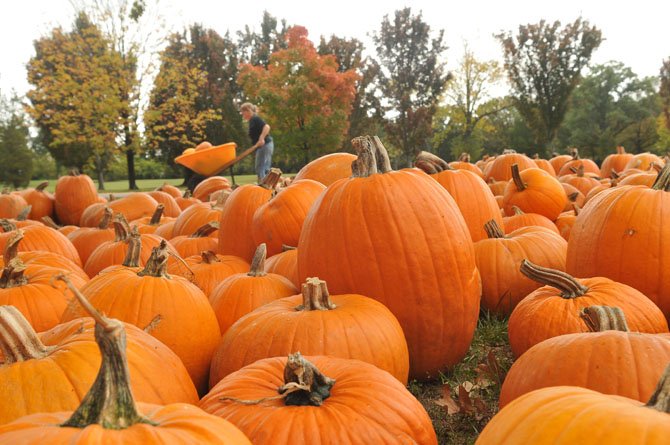 It is the 21st anniversary of Immanuel Church-on-the-Hill fall fundraiser, the Pumpkin Patch. This year's sale opened on Oct. 5 and runs through Oct.31. The Patch is open from 10 a.m. – 8 p.m. daily.
Photo Gallery
Pumpkin Patch Returns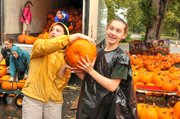 Click Photo for Flash
In addition to the pumpkins and gourds, home-made soups and baked goods (including apple crisp) are available for sale. All of the profits goes to support the following charities: Alexandria Hospital Board of Lady Managers, Alexandria Tutoring Consortium, ALIVE!, American Friends of the Diocese of Jerusalem, Carpenter's Shelter, Capital Caring, Child & Family Network Centers, Christ House, Christmas Families in August, Community Lodgings, Five Talents, Greater Washington Interfaith Power & Light, Haiti Micah Project, Heifer Project International, Hogar Escuala (Costa Rica), Hopkins House, The Kelly Foundation, Offender Aid & Restoration, Samaritan Ministry of Greater Washington, St. Clements Homeless Overflow Shelter and the Virginia Interfaith Center for Public Policy.
The Pumpkin Patch is located in the churchyard of Immanuel Church-on-the-Hill at 3606 Seminary Road just west of the intersection of N. Quaker Lane in Alexandria.