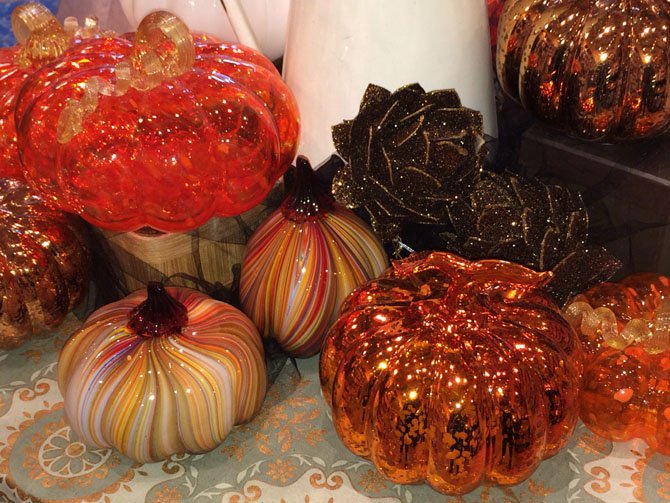 Halloween is little more than a week away, but if you still haven't decked out your home with spooky decor, it's not too late. Local tastemakers say with just a few ornamental pieces you can add a touch of fright in preparation for trick-or-treaters.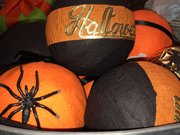 "Just because you haven't started decorating your home for Halloween doesn't mean that you can't still have one of the spookiest homes to welcome trick-or-treaters," said Liz Culligan, an interior decorator based in Potomac.
Pumpkins are ubiquitous during this season. While real pumpkins might not make it past Halloween, their decorative counterparts can extend through Thanksgiving and be saved for next year.
"Artificial pumpkins are being made now so that they look real," said Potomac-based designer Linda Kennedy. "For indoor decor, I would suggest Murano glass pumpkins. They are beautiful and look just as appealing at Halloween as they do during the rest of the fall season."
Create a Halloween tree: "You can [find] a miniature artificial tree with black or white branches and decorate it with store or homemade ornaments," said Julia Bly, a Bethesda-based caterer and stylist. "You can use stencils to trace ghosts, witches or pumpkins. Punch a small hole through the top and use an ornament hanger to hang it from the tree. This is a project that kids love."
Bly says you can also create a tree with tree branches and a vase if you choose not to purchase a one.
Style gurus also suggest getting children involved in decking the halls with boughs of spook and their own scary artwork. "Use felt to create a Halloween sign," said Amy Bell, a Potomac-based art teacher. "Kids can help cut out letters, trim and spooky figures. Children really have fun getting involved with creating Halloween decor."